Administration & Accounting
TINT is a premium online yoga start-up from the heart of Frankfurt, specializing in Yoga training and education by the greatest yoga minds. We offer the exclusive expertise of worldwide leading yoga experts with online classes, workshops, and online teacher trainings for beginners, intermediates, and advanced Yogis.
Our Mission is to become the biggest premium online yoga brand in the industry to spread health and happiness around the globe.
We are a small multi-national team of 15 people with different skill-sets and different backgrounds. Trust, loyalty and optimism are our key values. Respectful interaction among team members is just as important to us as open communication and flat hierarchy. With a solution-oriented way of thinking, TINT offers a place to unleash your own potential and to encourage others to do the same. TINT is a place full of friends, where you can gain new experiences and grow, surrounded by a great team.
Join us on this path and develop your potential together with us. From video shooting to music production, IT-development and the marketing of our courses. We are proud to be able to offer the entire range of an online video platform.
What you'll do:
Preparation of the monthly and quarterly financial statements
Preparation of evaluations and reports
Creation of invoices and credit notes
Archiving of invoices, receipts and contracts
General administrative tasks
Processing of applications
Supporting activities in personnel administration
Customer Support
Support Marketing Team on events / initiatives (optional)
Here's what we are after:
Experience in commercial accounting
Ideally knowledge in the are of value added tax (VAT)
Knowledge of DATEV is advantageous
Very good German skills (C1 or C2 necessary, because of the communication you would handle with German authorities)
Very good English skills (our customer are mainly English-speaking)
Very good knowledge of Excel
Structured and independent working method
You enjoy working in an international environment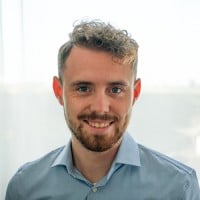 You have questions? Just drop me a line here:
Alessio Gerbig
alessio@tintyoga.com
Humble. Creative. Friendly. Talented. These are the people we hire and this is how our working culture is shaped.
With our resource library and a learning & development structure, you'll have everything you need to help you grow.
Quiet spaces. Social spaces. Outdoor spaces. Our office is designed for you—we'll even buy you slippers to walk around in.
Some of us are morning people, some of us are night owls. We focus on results, not what time you arrive.