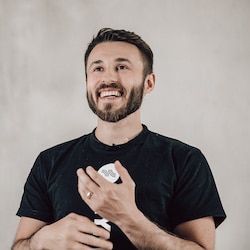 View all programs by Alexey
Founder of MyMoves and Inside Flow Pro Teacher

Home base: Frankfurt, Germany
Since 1997 Alexey has been practicing the martial art Taekwondo. 2005 the soft side of his practice was added in the form of Qi-Gong and Yoga. Since then, the balance between hard and soft elements in his practice has not only shaped his life, but also set the foundation of his vocation as a teacher.
As a human being it is important to him to create harmony and clarity in his daily life. These two elements are reflected in his workshops and yoga classes along with humor and lightness. "Practice what you preach" – To integrate everyday life into the classroom, to give the philosophy of teaching into everyday life is his intention. Therefore it is important to impart functional knowledge so that theory can live in practice.
As a multiple awarded Taekwondo master Alexey wears the 5th Dan / Mastergad. For many years he has been leading classes as a yoga teacher at international yoga conferences, workshops and trainings. With MYMOVES, Alexey has developed an integrative movement concept that follows a holistic approach. At the same time, you will be offered concrete assistance, with the help of which you can grow in your everyday life.
Material Arts and Yoga founded by Alexey Gaevskij
A holistic on-beat training concept that combines the best of both worlds.
MYMOVES is a unique new movement concept that combines the dynamic and explosive movements of martial arts with the gentle and grounding postures of yoga. The movements are simultaneously powerful and flowing, combined to a balanced mixture of mobility, strength and endurance elements. In addition, elasticity and relaxation phases ensure a balanced practice.
The compact movement program aims at body control, focusing as well as inner and outer balance. You can expect a creative unit that also takes meditative aspects into account. Your coordination skills are trained as well as your ability to concentrate. The combination of body and mind supports you on the way to your inner calm balance.
Martial Arts and Yoga – at first glance completely different philosophies, but with MYMOVES they become a harmonious unity that will lift your practice to a new level.
Make the Moves your own – Make it Yours!
"Be honest with yourself"
What subscribers are saying

"One of the best teachers ever!!!"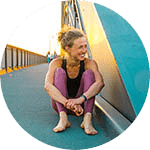 "TINT gives me the opportunity to learn from the best teachers around the world. I can highly recommend it."

"This is the first time for me to really care about what is yoga. Thank you so much for sharing."

Achieve personal fulfillment and success through yoga.
Our membership: On-demand videos, monthly live topics and quarterly live events.