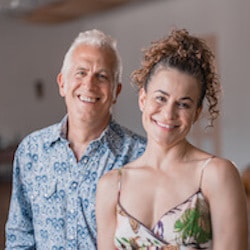 View all programs by Desi Springer and John Friend
Desi Springer & John Friend
Founders of Bowspring Yoga
Desi Springer
Desi Springer is a co-founder of the Bowspring method, a paradigm-shifting postural system which optimizes mind-body health. Desi often refers to the Bowspring practice as movement medicine, as well as a 21st century technology for awakening. Over the last 7 years, Desi has taught over 170 Bowspring trainings and workshops in 19 countries. She ran a leading yoga studio in Denver, Colorado with her sister, Micah for 19 years. Desi is also a consultant for Vital Root, a zero-waste vegetarian restaurant in Denver, specializing in SLO–Fast food (Sustainable, Local, Organic food movement). Desi's passions include gardening, nature, animals, healing through food, and mind-body disciplines. She devotes her life to increasing harmony and health on a global level.
John Friend
John Friend has taught yoga for 39 years, presenting more than 800 yoga seminars in over 30 countries to tens of thousands of students. He created Anusara yoga in 1997, which is one of the leading modern postural yoga systems in the world. In 2012, John began studying the new alignment ideas of Desi Springer, which were in contradiction to his Anusara alignment principles. Supported by the emerging science in the field of fascia and its role in optimal posture and functional movement, John and Desi co-created the Bowspring method in 2013 to help people around the world take their health to a new level using a wavy, balanced, dynamic posture in their daily life. John loves to share his many years of studies of philosophy and mind-body health with independent-thinking students. Currently, John lives in Denver, Colorado and teaches the Bowspring method trainings with Desi Springer worldwide.
Follow Desi Springer and John Friend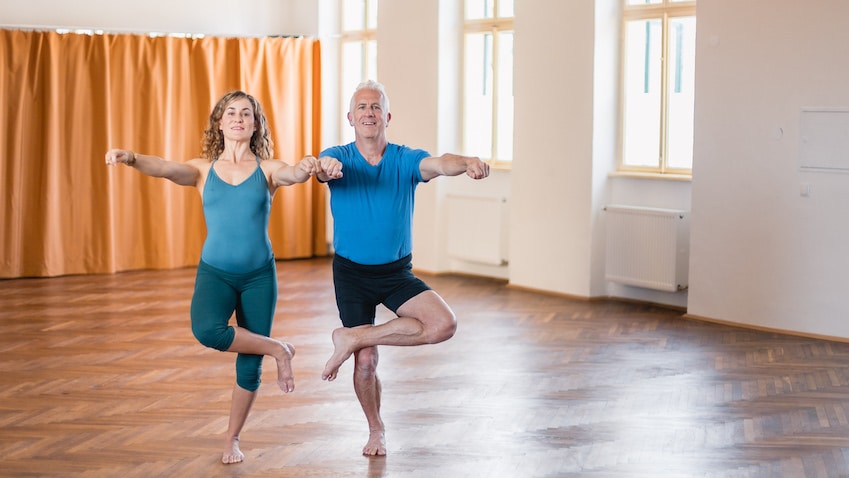 All of Desi's and John's online programs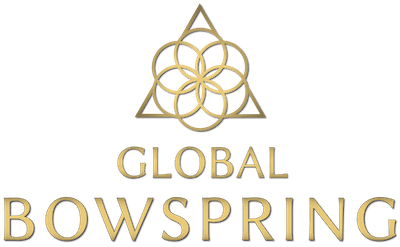 The foundations for optimal postural alignment developed by Desi Springer and John Friend
Bowspring yoga is a body-mind postural method and lifestyle practice. It focuses on developing the natural curves of the body to increase agility and lightness and to help alleviate chronic pains. It encourages radiant health and well-being through the cultivation of positive energy, expressed in the optimal Bowspring alignment.
The Bowspring shape itself is a curvy posture involving a double-S curve which directly contrasts the C-curve, which is the most common sedentary position. By essentially providing the foundations for optimal postural alignment, the Bowspring yoga method ensures that each part of the body is collaborating optimally, to create a balanced, and harmonious function of the whole. Once a dynamically balanced posture is achieved, the breath can move freely bringing a new level of vitality and energetic freedom for those practicing.
"The Bowspring Method is utilised as a template of alignment, and even internal alignment or attitude for walking, standing and sitting –the things that we already do every day." – Desi Springer
What subscribers are saying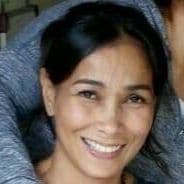 "It brings me to a new world and new me. It changes my life to a better one. Thank you."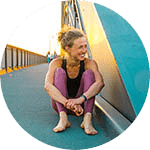 "TINT gives me the opportunity to learn from the best teachers around the world. I can highly recommend it."

"This is the first time for me to really care about what is yoga. Thank you so much for sharing."

Achieve personal fulfillment and success through yoga.
Our membership: On-demand videos, monthly live topics and quarterly live events.