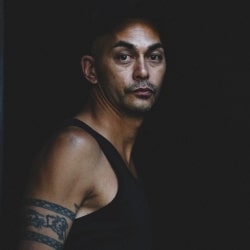 View all programs by Duncan
Duncan Wong was raised in California during the time when the Vinyāsa (Astanga based flow-alignment progression) style was developing, and was an early pioneer in the Western Warrior Flow movement that influenced the modern yoga standard. His system was established as Yogic Flow Arts™ in San Francisco in 1990, and reached fruition in New York City from where it blossomed in niche global communities and continues to flourish. Duncan's unique and fluid practice combines the intelligence of yoga, the intuition of dance, the heart of martial arts and the healing of massage. Yogic Flow Arts is perhaps best defined as a 'cross core counter spiral wave motion source power transpersonal flow therapy'.
His integrated experience in the global fields of Vinyāsa yoga, Zen martial arts and healing bodywork spans four decades. His background includes advanced Ashtanga Vinyāsa yoga practice as he was taught by Sri K.P. Jois, extensive early training and global touring with Jivamukti system co-creator's, Sharon Gannon and David Life; in-depth Buddhist martial arts training including a decade of tournament competition and study under Kuk Sool Won™ Korean lineage master, Sun Im Kwahn Jang Nym, S. J. Suh, as well as classical Tantric Kashmir Shavaism Shaktipat Guru Initiation training during his early ashram years with Swami Gurumayi Chidvilasananda in California, New York, and Ganeshpuri, India.
He is a pioneer and leading proponent in the field of flow motion dynamics that infuses the natural balance of Vinyāsa yoga, Zen meditation and yoga mantra wisdom, warrior technology and healing bodywork therapy. Many of today's new generation progressive teachers have been fundamentally influenced by his early systematic cross training research and innovation in the arenas of yoga flow structuring and body movement technology. His legacy lives through the expression of many wonderful yogis and trainers who share the common thread of their passionate practice throughout the world.
Cross Core Fit Flow
His Cross Core Fit Flow system was born from a lifetime of practice and research in the combined fields of healing and Self mastery. Duncan's passion is to assist and witness the unfolding of people's humanity via a down to earth, stick and stone age approach.
Warrior flow practice by Duncan Wong
Yogic Arts Kula is the world recognized yoga school that exists wherever Duncan, the original warrior flow master teaches his method. His 200-hour global program has produced and influenced many of the greatest new generation teachers in the world today. Yogic Arts is the system that was born from the experience and passion of Duncan and the many practitioners that share his system around the globe.
Yogic is the Sanskrit term that explains the actions and techniques that produce the state of yoga; or oneness of being.  Arts encompasses the spectrum of self-expression, from fine arts and the art of dance to the world of martial arts and its complementary healing arts, which ranges from holistic to contemporary medicine.
"The three points of healing can be expressed as release, realign and restructure. Master the movement, master the mind"
What subscribers are saying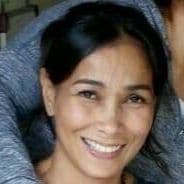 "It brings me to a new world and new me. It changes my life to a better one. Thank you."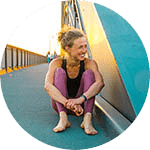 "TINT gives me the opportunity to learn from the best teachers around the world. I can highly recommend it."

"This is the first time for me to really care about what is yoga. Thank you so much for sharing."

Achieve personal fulfillment and success through yoga.
Our membership: On-demand videos, monthly live topics and quarterly live events.