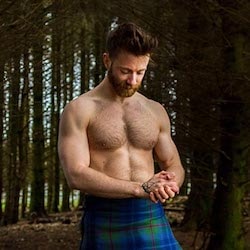 View all programs by Finlay
Creator of Kilted Yoga & Certified Forrest Yoga Teacher

Home base: Dundee, Scotland
Finlay is a certified Forrest Yoga teacher, Forrest Yoga Guardian-in-training and Senior Yoga Alliance teacher. He is the co-founder and principal teacher of Heart Space Yoga & Bodyworks in Dundee and is a widely sought-after international yoga teacher. Finlay began Yoga in 2007 following surgical procedures on both legs and used Yoga for his rehabilitation. Finlay has completed over 1000 hours of training with Forrest Yoga Certification Programmes along with over 1000 hours of Ashtanga and Vinyasa training. He leads classes all over the UK, presents at Yoga conferences and performs asana demonstrations at events and fundraisers. He is highly passionate about working with children and young people and has established the Young Yogis Project to bring free Yoga to toddlers, children, teenagers and young people with special needs and disability in his hometown Dundee, Scotland.
Finlay is very hands on in the Yoga room drawing on over 8 years of Bodywork experience fusing Thai Massage and Structural Integration techniques with the advanced hands-on assists from the Forrest Yoga practice. He has experience in working with physical disability and complex injury needs and can tailor his sessions for beginner students and advanced students that are looking to realise the next stage of their power.
Finlay continues his training with a rigorous daily practice and regularly travels around the world to work with other leading Forrest Yoga teachers and with his teacher, Ana Forrest, herself. As an assistant to Ana Forrest, he has learned how to construct sequences that are highly intelligent and congruent with the needs of the individual coupled with compassionate hands-on assists that will make you feel safe and guide you into feeling your body in a new and exciting way.
Yoga in Scotland's national dress
Kilted yoga is yoga, but in a kilt – Scotland's national dress. The kilt is supposed to make it easier to relax and perform complex moves through its free-flowing nature.
Kilted Yoga has launched Finlay Wilson's practice into the spotlight with over 100 million worldwide views of his videos from the original Kilted Yoga video on BBC The Social to campaigns with companies and other Kilted friends. Kilted Yoga was released as a book in October 2017 and has been attracting people's attention to yoga, Scotland and a healthier way of being and thinking.
"Yoga can help change how your body feels and create opportunities to feel differently about your own potential and about what is possible. I always get people to look at poses from a place of what they can do rather than being in that reactive place of "I can't do that"."
What subscribers are saying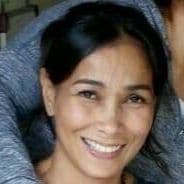 "It brings me to a new world and new me. It changes my life to a better one. Thank you."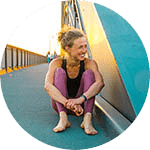 "TINT gives me the opportunity to learn from the best teachers around the world. I can highly recommend it."

"This is the first time for me to really care about what is yoga. Thank you so much for sharing."

Achieve personal fulfillment and success through yoga.
Our membership: On-demand videos, monthly live topics and quarterly live events.