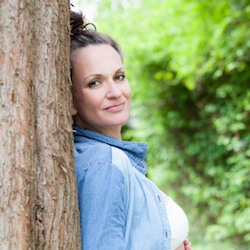 View all programs by Nicole
Founder of Yoga Conference Germany

Home base: Cologne, Germany
With her versatile yoga classes and workshops, which can not easily be assigned to a yoga style, she is certainly one of the most colorful personalities in the German yoga scene.
Nicole's classes take you on a journey into dazzling worlds of yoga. They motivate to take on powerful and courageous occasions and inspire to leave the beaten path to make your own yoga path even more colorful.
Always grounded, cordial, and with a great deal of zest for life, Nicole is always close to her students and understands it with much mindfulness and ease to inspire both yoga enthusiasts and yoga beginners.
Nicole at a glance:
Founder and owner of Lord Vishnu's couch
Managing Director Vishnus Couch together with Frank Schuler
Co-organizer of the Yoga Conference Germany
Trainer in the Vishnus Couch Teacher Training
Author for various journals national and international lecturer at yoga congresses and festivals
Last but not least, she is a mother, a yoga teacher and always a lifelong student herself.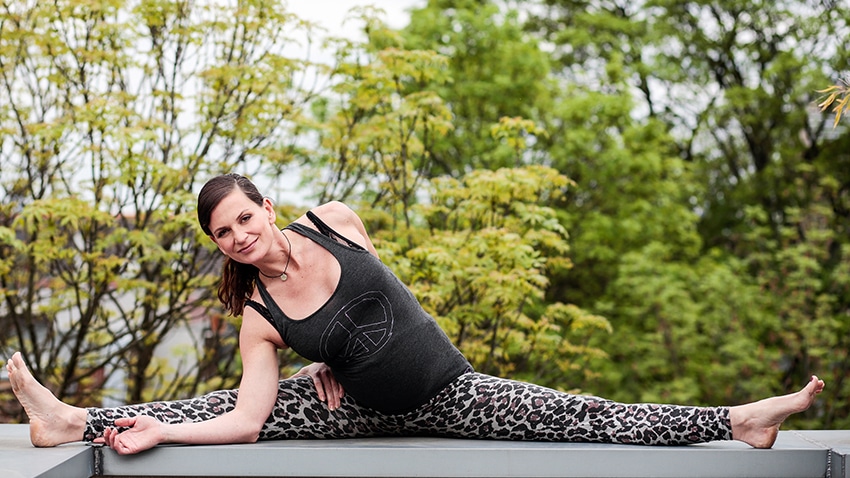 A calming practice in contrast to our fast-paced lifestyles
Nicole's classes are inspired by several styles of yoga one being Yin Yoga. Yin Yoga is a practice that aims at calming our minds and improving the mobility and flexibility of our joints and connective tissue. Our fast-paced daily lifestyles create unstable or unbalanced emotions in us, eventually leading to tension and pressure not only on the physical body but also on the mental body. So, practicing Yin yoga helps to achieve inner balance and to relax both the physical body and mental body. Yin yoga also means slowing down: Every pose is held at least 3 to 5 minutes. This leaves space to practice meditation to build up and cultivate inner strength.
"I think that especially during pregnancy we develop a special intelligence within our bodies, that allows us to easily feel what is good for us and what is not."
What subscribers are saying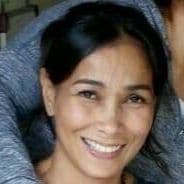 "It brings me to a new world and new me. It changes my life to a better one. Thank you."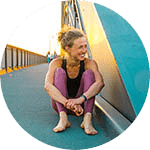 "TINT gives me the opportunity to learn from the best teachers around the world. I can highly recommend it."

"This is the first time for me to really care about what is yoga. Thank you so much for sharing."

Achieve personal fulfillment and success through yoga.
Our membership: On-demand videos, monthly live topics and quarterly live events.