"Don't move the way fear makes you move. Move the way love makes you move. Move the way joy makes you move."
Think only instrumental music and yoga chants are the right music for your yoga practice? The combination of hip hop and yoga doesn't really feel like it works? Don't worry – this article will show you how to work it.
Hip Hop is a cultural movement functioning as a backdrop for rap music, rhythmic speech that has long since become its own art form. Nowadays, hip hop is deeply ingrained into our modern culture, having inspired fashion, art and people.
This article gives you a quick look into hip hop history, a brief overview of health benefits associated with hip hop dancing, what you need to know about combining hip hop and yoga, and of course, you will find the right hip hop yoga playlist for you. Stay tuned for one of TINT's Instructors and their very own playlist for hip hop and yoga. In order to get to know the genre better, let's first take a look at hip hop history.
1. Hip Hop History
1.1. Old School Hip Hop
The roots of hip hop are often associated with the South Bronx in New York City in the late 1970s. DJ Kool Herc, aka Clive Campbell, who was only 18 at the time, is often seen as the first Hip Hop DJ. A native Jamaican, he was the first to introduce two turntables when Deejaying on August 11, 1973, combining older tracks and newer beats to "create a continuous flow of music". Alongside Afrika Bambaataa and Grandmaster Flash, he is considered part of the "holy trinity of early hip hop". Grandmaster Flash are associated with the term hip hop – apparently, they felt the term fit the rhythm of soldiers marching to war. This term was picked up in the song "Rapper's Delight" by the Sugarhill Gang, which was written in 1979 and is considered the first significant hip hop song.
1.2. New School Hip Hop
From the mid-1980s on, a new era of hip hop began. Hip hop artists of the time include RUN-D.M.C. (you might know their song "It's like that"), LL Cool J, the Beastie Boys – who introduced digital sampling, a style of producing music that combines a song with music and sounds extracted from existing songs – and Public Enemy, who brought political ideologies into the genre.
At the time, a number of female rappers emerged, as well, namely Queen Latifah and Salt-n-Pepa. Just like yoga empowers women, these female hip hop artists proved that the genre isn't just for a part of the population. N.W.A.'s 1989 album Straight Outta Compton changed hip hop up again, with their band members Ice Cube, Eazy E and Dr. Dre becoming famous in their own right.
"Hip Hop started out in the heart."
1.3. Hip Hop in the 1990s
The 1990s were dominated by rap artists and hip hop musicians like Ice-T and Snoop Dogg, who created the genre known as "Gangster Rap". The end of the 90s era of hip hop is dominated most prominently by the Wu-Tang Clan. So-called boy bands, such as the Backstreet Boys and *NSYNC, were highly inspired by the hip hop style and sounds. Other genres, such as R&B and Gospel, had also become influenced by hip hop at the time, with artists such as Mary J. Blige and Kirk Franklin using elements from all three of the genres for their music.
1.4. Hip Hop Today
How has hip hop evolved in the 21st century? Artists such as OutKast, 50 Cent and Dr. Dre's protegé Eminem changed the genre in their own many ways, with Eminem remaining arguably the most well-known hip hop artist of our time and one of the legends of hip hop. Other rap artists, such as Lil Wayne, M.I.A., Jay-Z, Missy Elliot and Kanye West help keep the genre musically diversified, enabling people of all genders, ages and lifestyles to find their place in the realm of hip hop.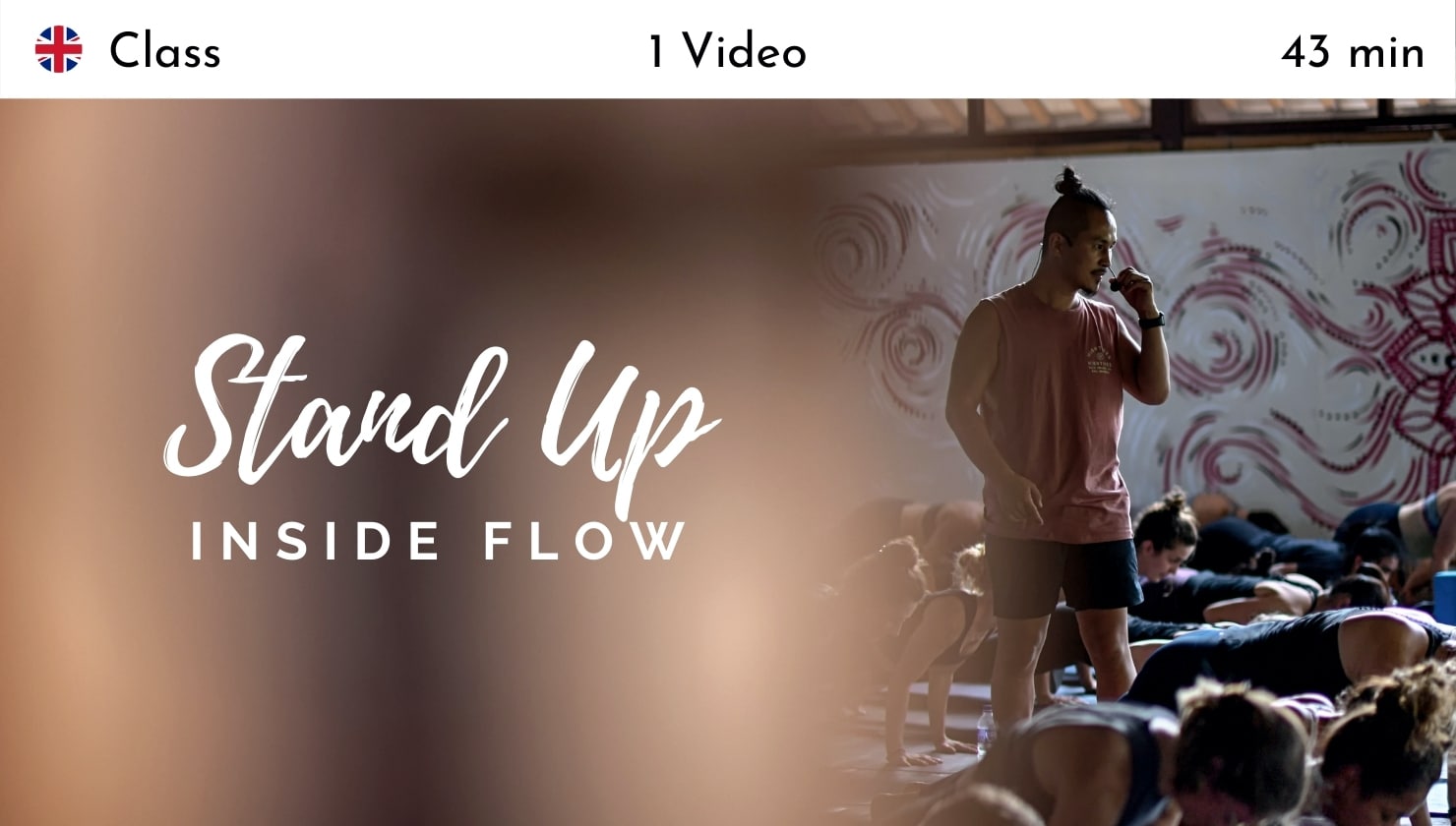 Find your place in the realm of yoga with our variety of Inside Flow classes on TINT, for example Stand Up or Supermarket Flowers by Young Ho Kim. If you'd like to become an Inside Flow Yoga Teacher yourself, visit the Inside Flow Fundamentals Program where you can become a yoga teacher from the comfort of your own home – on TINT.
2. Elements of Hip Hop
The elements of hip hop, which are also called the 5 pillars of hip hop, describe the elements of hip hop culture. While four elements of hip hop are agreed upon by most people in the hip hop community, one remains an object of discussion among fans of the genre. The agreed-upon 4 elements of hip hop are:
2.1. Deejaying
This art form combines different songs and different kinds of music in an artistic manner. Deejaying is also called "turntabling". Being a Disk Jockey isn't easy – you have to know a lot about music, how it influences the mood and energy in a room, and how to combine different songs in a harmonic way. According to DJ Release, Alexander Laios, who has been producing music for many years, "music awakens your emotions". Even more interestingly, the same music can awaken different emotions in different people – enabling everyone listening to a song to "escape into their own private world and their own emotions". These emotions then help you move to a beat – expressing your inner world externally through dance, sports or yoga.
2.2. Rapping
This art form uses speech in a rhythmic manner, often expressing personal opinions or discontent at a situation. Famous rap artists include Eminem, Lil Wayne, Jay-Z, Snoop Dogg and Nicki Minaj. One of the benefits of hip hop music is that you can find your own rhythm, and can create your own style of the genre. That is similar to Inside Flow, Young Ho Kim's yoga style that is based on Vinyasa yoga. Here, "Storytelling" is one of the most important pillars of the style. Choosing a song close to your heart and telling your students about it can be just as exposing as rapping about your feelings. But just like in hip hop, being "brave, open and authentic" is important in life and Inside Flow.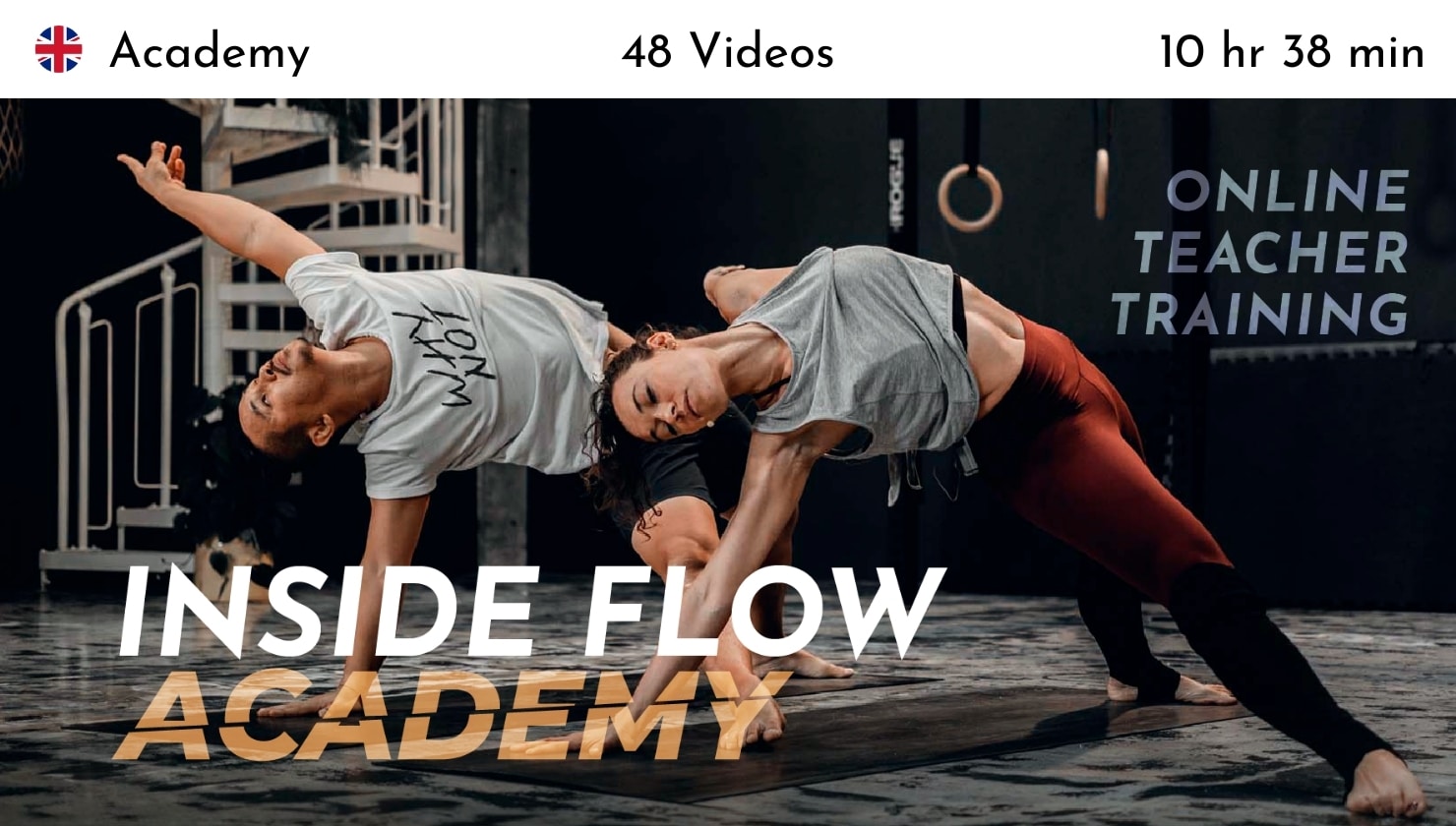 2.3. Graffiti
More than just words on a wall painted by a spray can, graffiti has existed on its own since 1968.The concept is often based on "identity and repetition" and differentiates itself form street art in that "pedestrians are not invited to participate". Often, graffiti is used as a form of advertising – for street gangs, for a particular person, for products. Other times, it is used to express an opinion (often political), and sometimes, just to have some fun with words. While graffiti is linked intrinsically to hip hop, it actually came first. It's the perfect tool for people to express themselves, especially when they may not be heard otherwise.
2.4. Break Dancing
More than just dancing, break dancing incorporates hip-hop dance, style, attitude and body language. We don't exactly know who created the hip hop dance called break dancing, or how hip hop dancing started. What we do know, however, is that break dancing is open to many different types of people of all body types, genders and age groups due to its freestyle nature.
A fifth element of hip hop, knowledge of self, is usually cited by scholars alongside fashion and language, but usually, only the first four elements of hip hop are easily agreed upon by fans of the genre.
Now, if you're wondering how to compose a hip hop song, that's not our forte here at TINT. But we can help you with creating your own yoga class sequences! You can get as creative as you like, and make your yoga class your own, just like you would a song.
3. Hip Hop Yoga Class: How Does That Work?
Yoga is usually associated with instrumental music and spiritual music (mantra music, yoga chants). Other genres, such as heavy metal and hip hop, aren't commonly linked to yoga, which is why it's great that today, (almost) all genres of music work with your yoga practice! For Young Ho Kim, founder of Inside Flow, the most important part of music for your yoga practice is that the music "touches your soul" and that it helps you stay "authentic". If you want to know more about the topic, you can read more on the theory of music during yoga and the combination of yoga and music in our TINT Magazine.
Another great thing about hip hop? The health benefits. Read on to know more.
3.1. What Are the Health Benefits of Hip Hop Dancing?
The history of hip hop and the five elements of hip hop are highly interesting. But you may be wondering: How can hip hop dance classes make me healthy? Dancing, which includes hip hop dancing, has a number of health benefits:
When moving, your heart rate rises, which is great for your cardiovascular health and overall fitness.
Hip hop dance moves are also great for toning your muscles, especially in the arms, legs and core, and thus promoting the health of your bones and joints.
While physical health is important for your health and happiness, so is mental health. Exercise of any kind helps reduce stress and anxiety.
Moving to music further helps you improve your muscle memory – which can help you stay fit for many years, and helps regain your strength more easily when not working out enough in stressful times.
It's also just nice to move more easily throughout the day, feeling lighter on your feet and more relaxed.
If you want to improve the functionality of your body even further, or if you're wondering how to get better at hip hop, the Functional Body Workshop by Alexey Gaevskij gives you targeted exercises for the core, knees and wrists.
And if you just want to move to a beat – take a look at our Inside Flow classes, such as Alexey Gaevskij's Stand Alone, Young Ho Kim's Run for your Life or our Inside Flow Pillow Talk. Still in the Flow? Head over to the Inside Flow Academy Online Teacher Training to become an Inside Flow Teacher from the comfort of your own home and in your own time.
3.2. Hip Hop Inside Flow at TINT
If you're wondering how to master hip hop, Young Ho Kim's Hip Hop Vinyasa Sweat is for you. This 60-minute class will make you sweat, and it will challenge you. The upbeat atmosphere and energy in the class will also help you awaken your body and get into the flow.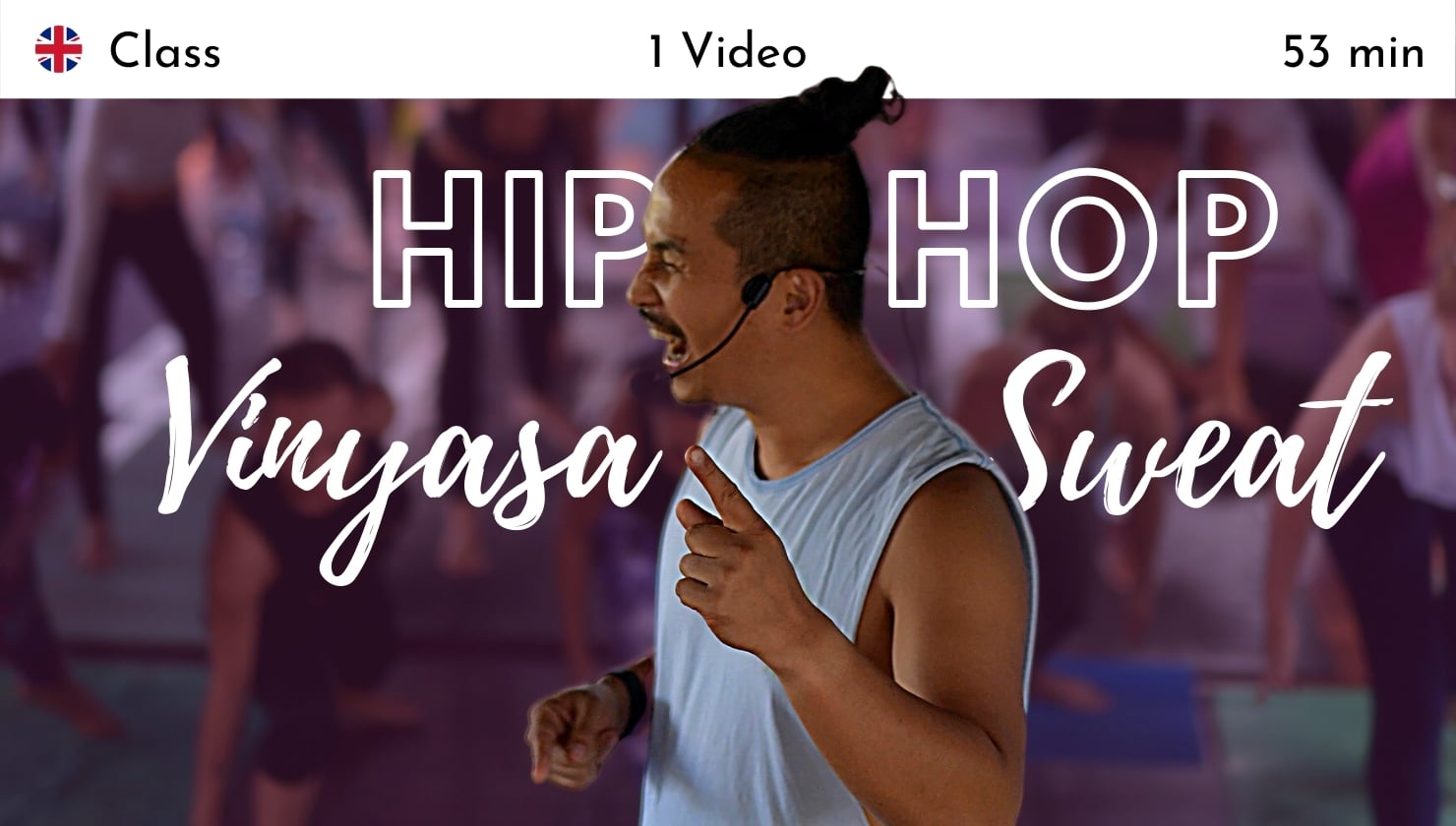 3.3. Pop Music Inside Flow at TINT
If hip hop isn't quite your genre yet, we offer you a number of other online yoga classes with music on TINT, for example our Inside Flow classes Crazy in Love by Young Ho Kim feat. Sol Rising, Run for your Life by Young Ho Kim, Ami Norton's Hold You or Hie Kim's Flower. Find the best online yoga classes with music – on TINT.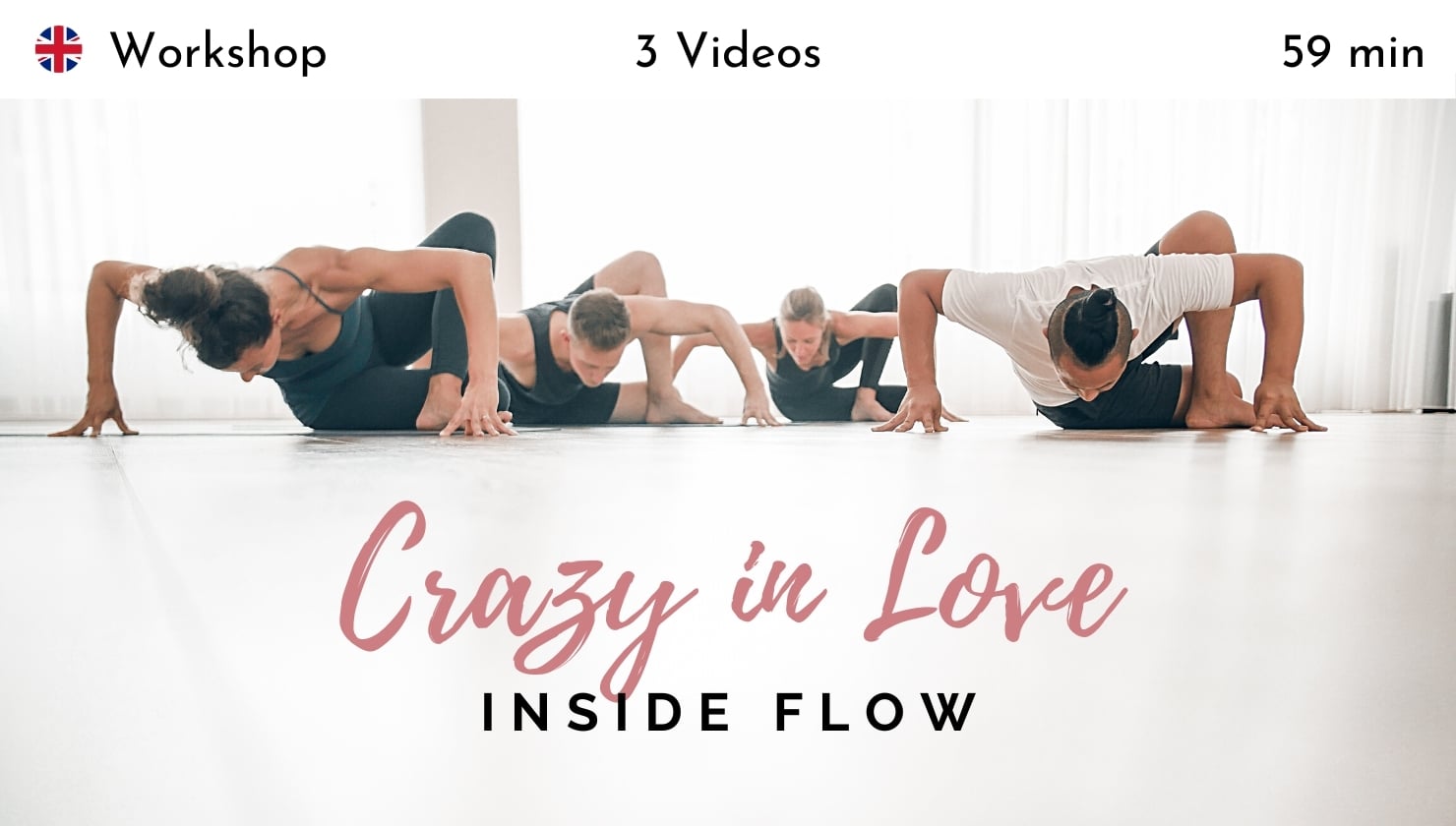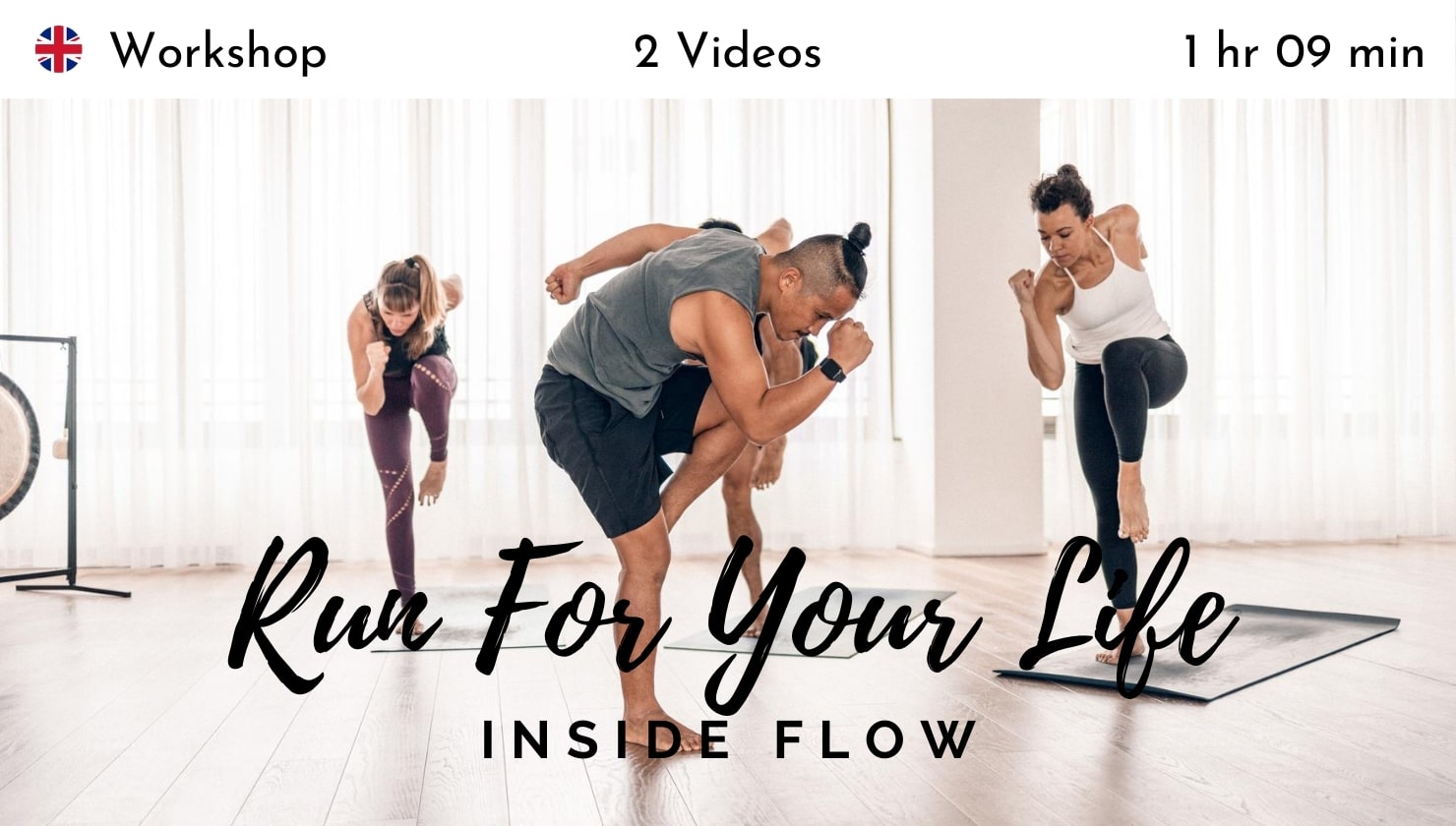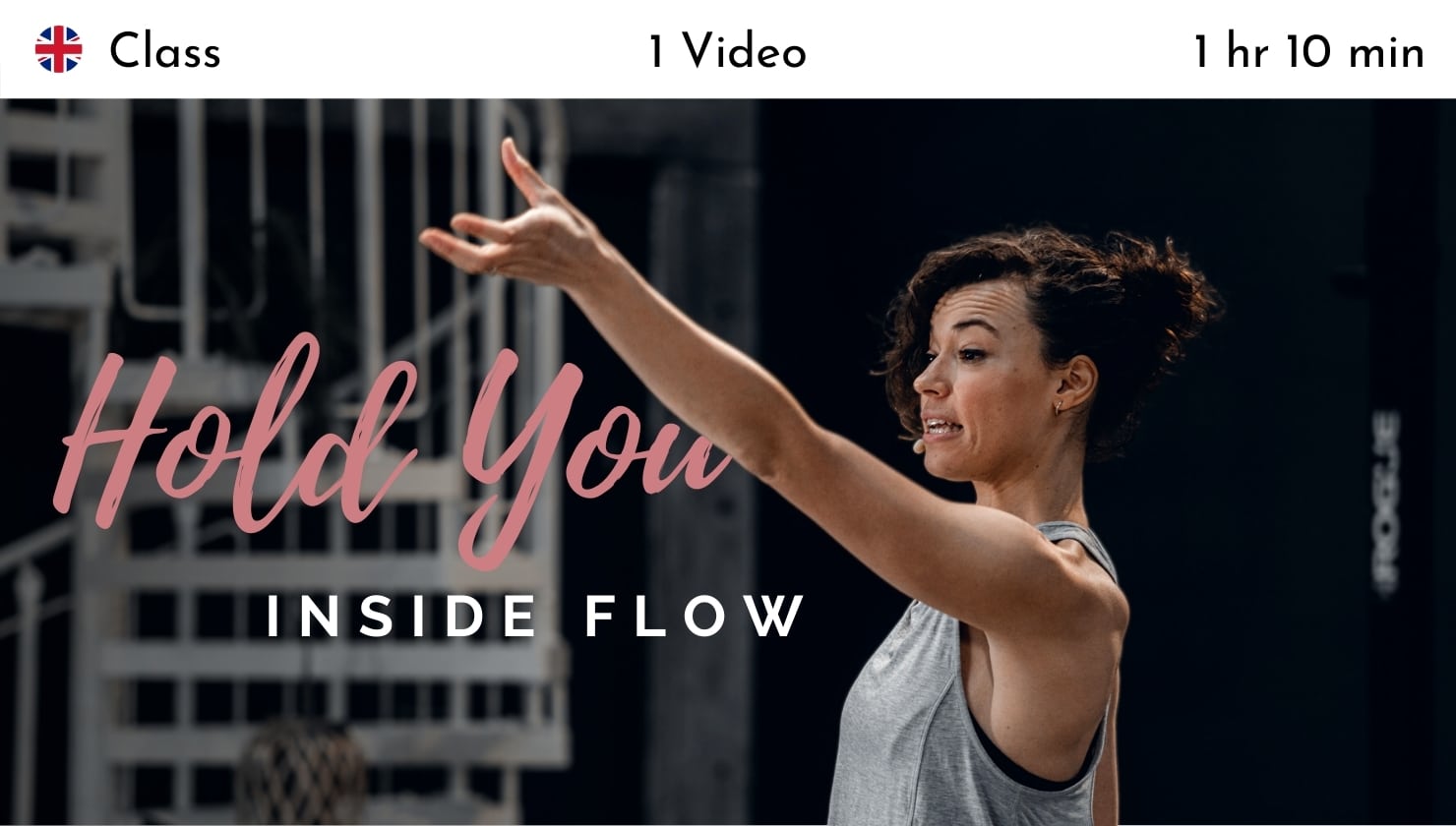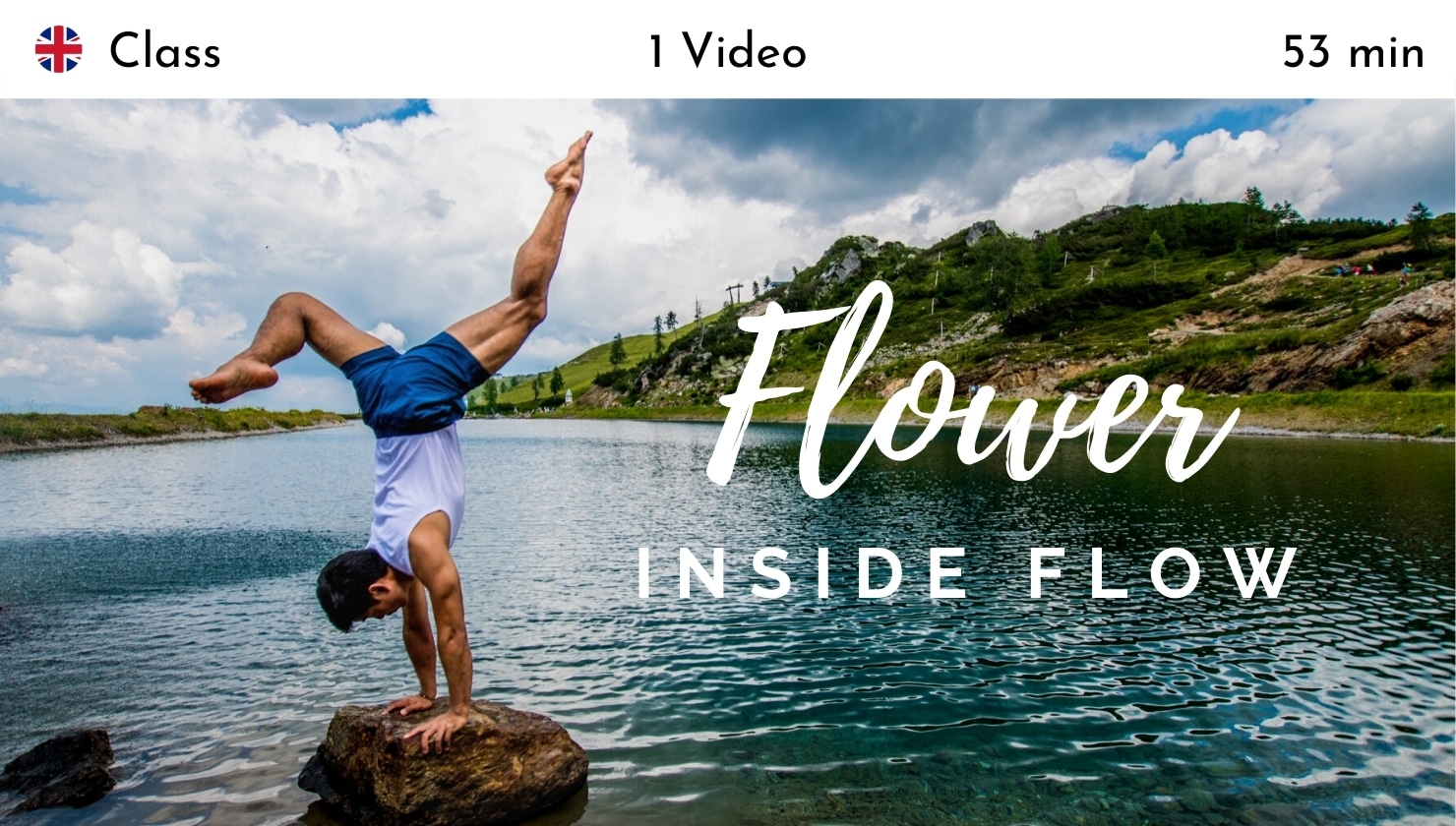 Since you now know everything there is to know about hip hop, enjoy these free hip hop yoga playlists that you can use for your yoga practice and for your everyday life.
4. Hip Hop Yoga Playlists for You
Now that you've had a quick look into hip hop music and the history of hip hop dance, the 5 elements of hip hop, the health benefits of hip hop dance and the combination of hip hop music and yoga, here are some more spotify hip hop playlists for you. Use these hip hop playlists for your yoga practice or to move to a beat after a long day.
4.1. Hip Hop Vinyasa Sweat Playlist by TINT
Want to combine hip hop beats with yoga? Listen to this yoga playlist, which was used by Young Ho Kim for his Hip Hop Vinyasa Sweat Class. The playlist is a diverse mix of artists who aren't afraid to speak their mind. You'll find quieter tunes, angry voices and exotic beats – all in one harmonic playlist that is great for a challenging workout.
If you're more of a quiet type, try our 30-day Yoga & Meditation Challenge with Matt Giordano, Faith Hunter's Quiet Spaces – 7th Chakra Practice, or Cristi Christensen's Space Meditation, which is part of her Soul Fire Elemental Activation Workshop. Breathe deeply and let go of your everyday worries with us at TINT.
4.2. Power Hip Hop Yoga Playlist for Workouts
If you're stressed and need to burn off some extra energy, this powerful hip hop playlist for yoga is for you. The beats on this playlist are strong, fast and heavy, making this the perfect playlist after a long day at the office – or when life's a bit overwhelming and you need to lose yourself in your yoga practice.
4.3. Chill Hip Hop Yoga Playlist for Concentration
If your day at work is long and the tasks keep on piling up, this chill playlist helps you stay focused. Get through the day stress-free with quiet and relaxed tunes that will pick you up again. You got this! This playlist can also be combined with your meditation practice, or a slower yoga practice, like yin yoga. Another great option to stay in the flow is lofi hip hop radio on YouTube, which offers you beats to sleep, practice yoga or chill to.
4.4. Upbeat Hip Hop Yoga Playlist for Relaxation
When you need to calm down a bit after a day of talking and work, or when your family keeps you up and busy, this hip hop yoga playlist is for you. This playlist will put a smile on your face after a long day of finding that important work-life-balance. It is a little more upbeat and a little less edgy.
Can't get enough of yoga playlists? Stay tuned and connect with TINT on Spotify for more yoga playlists.
And if you just want to listen to some good music and get inspiration from TINT founder Young Ho Kim which music to use during yoga, check out his weekly livestream Jukebox on YouTube.
Now it's your turn: Find TINT on Instagram or Facebook and tell us – in a story, a comment or a private message: Do you listen to hip hop for your yoga practice? What's your favorite hip hop yoga playlist? No matter if you're a yoga teacher or a yoga student, let us know. We're excited to hear from you! For more upbeat content, join us on TINT.
---
Header Picture by light.spotters