If you're a dedicated yogi or a yoga teacher already, you may want to find a way to follow your passion and become a (more) successful yoga teacher. However, a really successful yoga teacher career is not a piece of cake and remains a dream for many of us.
That's why we asked four of our TINT instructors to share their stories with us on how they started their yoga teacher business and what the main drivers of their yoga teacher career were. Get some inspiration to boost your own yoga teacher business from Cristi Christensen, David Lurey, John Friend and Young Ho Kim.
These TINT Instructors Share Their Experience With You
Cristi Christensen, a former elite-level gymnast, loves to help others improve their level of fitness through personal training, Pilates, Core Fusion, and yoga. She studied extensively for over 10 years with various world-renowned teachers and worked closely with many internationally recoginzed teachers.
Find out more about Cristi Christensen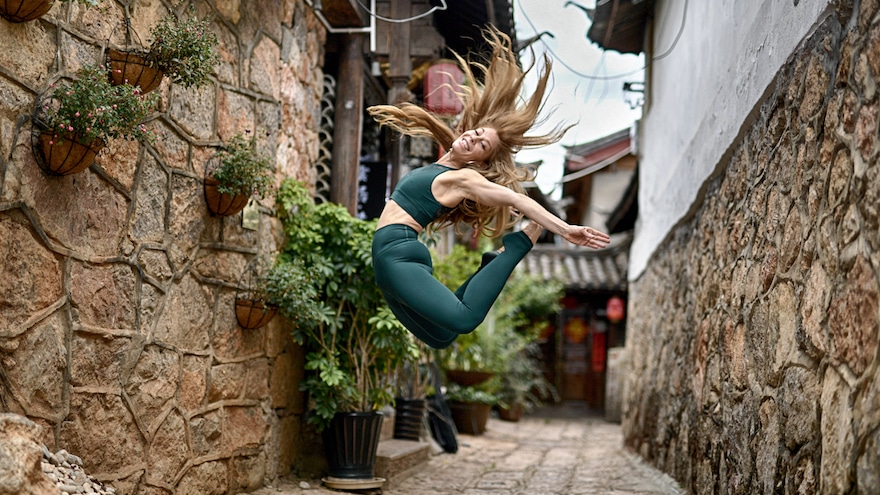 David Lurey refers to himself as 'Global Yogi' and has been teaching since 2000. He shares yoga as a traveling teacher in Brasil, the U.S. and Europe. His teaching is inspired from different paths of yoga focusing on the dynamic transformation when body, mind and spirit align towards self-realization.
Find out more about David Lurey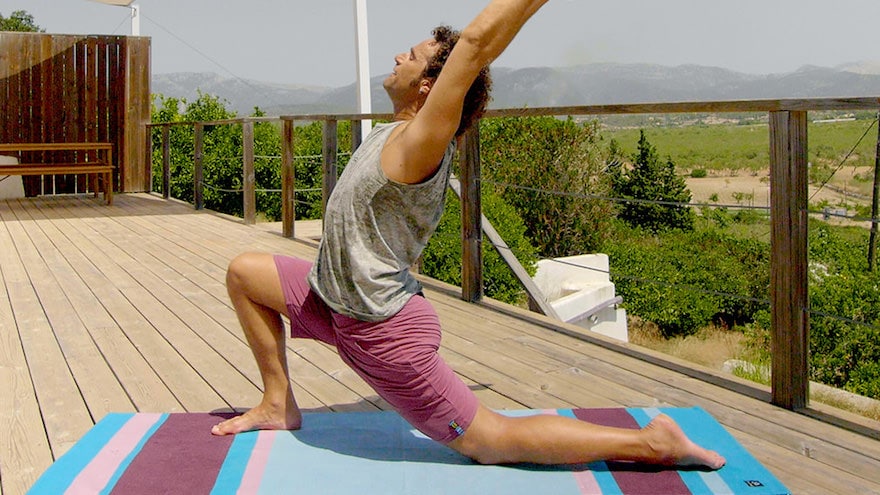 John Friend started teaching yoga professionally in 1980 and has been presenting more than 800 yoga seminars in over 30 countries to tens of thousands of students. He created Anusara yoga in 1997 and now teaches Bowspring yoga with Desi Springer in 17 countries around the world.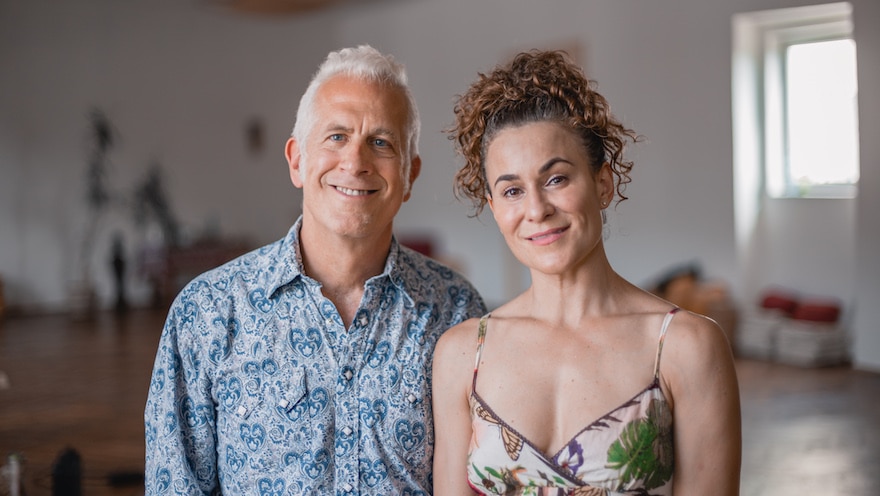 Young Ho Kim fell in love with yoga and learned from many different teachers after a very impressive career as a martial artist. He has now established the biggest and most renowned studio in Germany, Inside Yoga, and founded the premium online yoga platform TINT.
More information about Young Ho Kim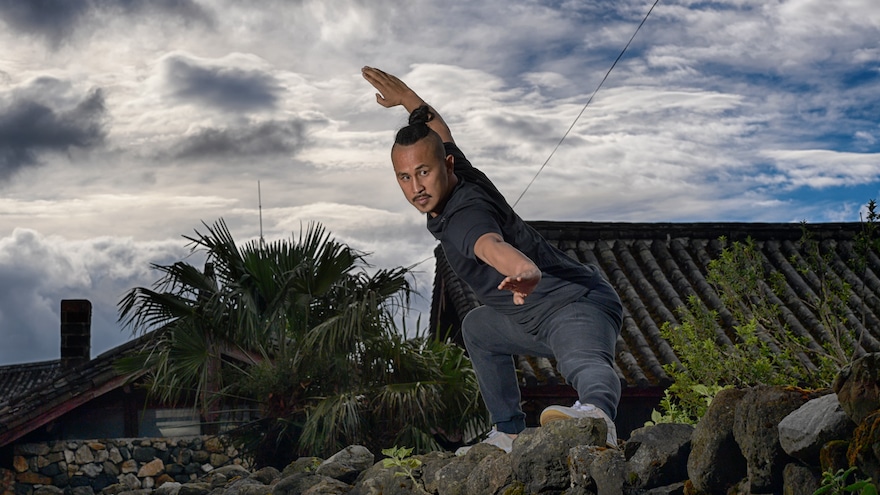 1. Be Patient and Persistent
The first thing you need to get straight into your mind is that you don't become successful and famous overnight. While there may be some rare success stories of international superstars who managed exactly that, for most of us the opposite is true: Hard work, bell-ringing, and constant effort are required to make the dream of becoming a successful yoga teacher come true.
David Lurey, for example, started teaching in 2000 in various studios in San Fransisco while at the same time working part-time as a catering bartender and floor manager.
Cristi Christinsen had been working for a yoga and wellness company for a decade before she decided to go off on her own. "I did everything from open new locations in new markets, to teaching, to training teachers, to running locations", she says.
John Friend did not have an easy start, either. At first, he started teaching at night while he still worked in a day job before he followed his heart to become a full-time yoga teacher: "I became a full-time yoga teacher in 1987 when yoga was just beginning to become more widely accepted and adopted as a mainstream alternative health practice in the US."
He started teaching at a wide variety of venues to make his services more widely known. He used any marketing tools available to him at that time to launch his career, from spreading business cards and flyers in countless gyms and yoga studios to word-of-mouth and personal contacts.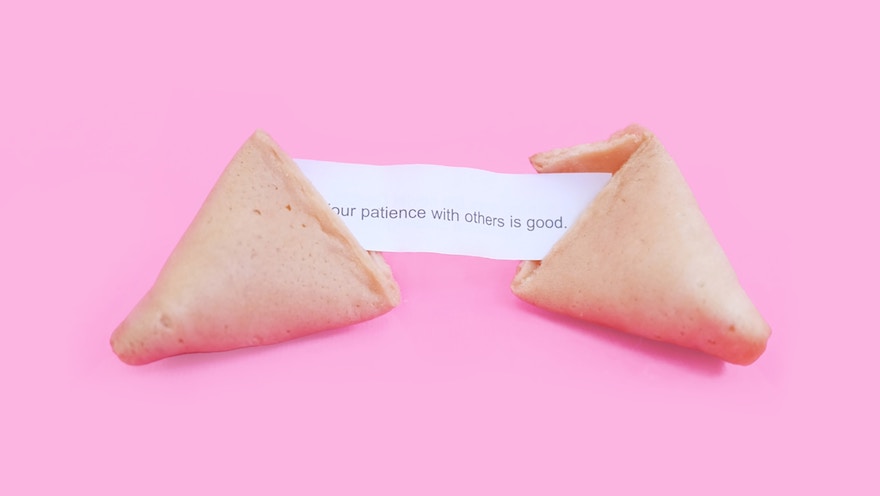 Persistence pays off in the end. Don't expect too much in too short a time. Remember that the world has been not been waiting for you after you have finished your yoga teacher training. You certainly need a few years of constant teaching.
Inside Flow creator Young Ho Kim recommends teaching every day, everywhere, in front of different people with different needs and backgrounds for at least three years. And don't consider yourself too good for teaching only two students in front of you.
2. Have a Strong Desire and Know Your Purpose
One thing all successful yoga teachers (or successful persons in general) have in common is their strong desire to fulfill their vision and their clear conception of what their purpose in life is.
Cristi says she truly believes that her work is her purpose in this life. "The deep desire to fulfill my dharma is driving everything and supported me in carving out my own path and letting go of the need to do things like everyone else", she explains. This gave her the courage to teach from her authentic heart and embodied wisdom and to accept to go anywhere and everywhere in the world to teach.
Also David Lurey states that the desire to do work he's passionate about and to live a life of purpose are the biggest drivers of his career as a yoga teacher.
For John Friend, the main energy behind his yoga career has been his unbounded desire to help people. His advice to boost your career as a yoga teacher: "When what you are doing significantly helps others, then they will pass the word about their positive experience with your teaching and your career will grow naturally."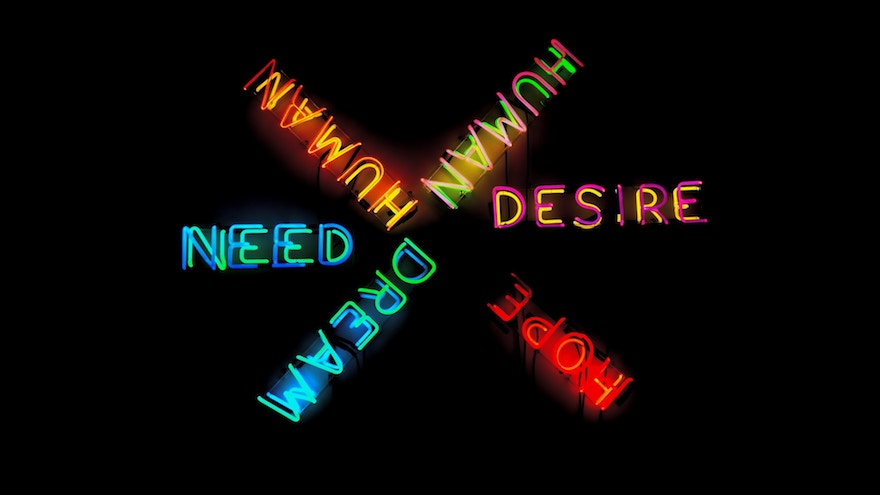 And sometimes, you just have to go all-in, as Young Ho Kim did. Having dropped his engineering studies, he knew he didn't want to work as an engineer. But he needed to pay his rent somehow. His love for yoga was the solution for him. And today he says that he probably needed that pressure to become so successful. He simply didn't have any other choice than being a successful yoga teacher.
Knowing why you do what you do and having a firm goal in mind will pave the way for a career as an internationally recognized yoga teacher.
3. Don't Let Self-Doubts Eat You Up
Believe it or not: Even our seasoned TINT yoga teachers struggled with self-doubts at some point. The difference is: They didn't let self-doubts discourage them.
David Lurey admits, "I am still in conversation with [my own self-doubts], rather than a complete overcoming." He recommends dealing with them by teaching authentically and personally. Be confident that the way you relate to yoga is the way everyone relates to the practice.
"Trust yourself and trust yoga."
Cristi also reveals that, every time she enters a new studio, new market, she wonders whether anyone will come to her class and whether the students will like her. "Even though today I still get nervous, I trust in what I know", she reminds herself. "The more I teach and the more connected I am to my spirit and to the source, the more I believe in myself, my gifts, and what I am here to do."
Trust in yourself and let go of your fear. While excitement and a certain amount of pressure can certainly help you thrive, don't let the fear of the unknown and uncertain paralyze you. "Trust yourself and trust yoga. Do work that supports life itself and you will be supported," encourages David Lurey.

4. Be Creative and Solution-Oriented
Young Ho Kim says that the biggest challenge for him was that there was no big market for yoga when he started teaching. But instead of giving up, he used his creativity and the solution-orientedness he had gained during his studies to become a pioneer in his field and create his own market and his own yoga style.
Surely, his curiosity and experience as a former martial artist as well as his various interests, for example in Zen Buddhism, enabled him to take the best out of everything. His engineering background helped him to intelligently combine the things he loved and to solve problems.
Instead of looking for more obstacles on your way to become a successful yoga teacher rather search for solutions to overcome these obstacles.
5. Take Your Yoga Business Seriously
Because that's what it is: a business just like any other business whether it be a restaurant, clothing store or corporation. "Just because your service or commodity is yoga, this does NOT mean you are NOT running a business," clarifies Cristi Christensen. "Bring yogic principles into running your business but you can not be all peace, light, love or flaky about doing actual business."
If you don't know anything about business, she recommends getting a coach or a business partner who has the expertise and knowledge you're lacking.
Being a professional entrepreneur also means using contracts, honoring deadlines and all the things you would expect from any other professional service provider. "Be clear with financial terms and agreements in advance," David Lurey adds.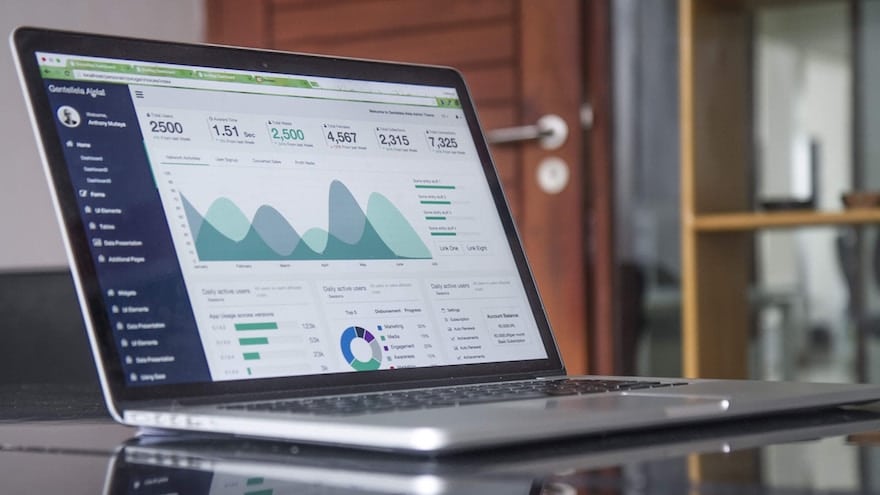 6. Never Stop Learning
Another thing to keep in mind is your education as a yoga teacher: Invest in yourself and your education and continuously expand your horizon. Young Ho Kim warns that one of the biggest mistakes as a yoga entrepreneur is to think that you know everything already.
"Don't be afraid to do things your own way and certainly never stop learning!"
John Friend says it's essential to offer the highest quality and most professional teaching possible. With an unwavering intention to help others, he continuously studies and practices yoga on a daily basis to expand his knowledge and to cultivate compassion and understanding of the common troubles and sufferings that affect all of us. The most important thing is to "practice and study diligently every day for the rest of your life," John recommends.
The best way to do this? "Be with the greatest teachers and emulate their virtues," he reveals. John even studied with the top world teachers in yoga, meditation and Indian philosophy such as BKS Iyengar, Pattabhi Jois, and Gurumayi Chidvilasananda.
Building authentic relationships with teachers you respect and trust is also something David Lurey suggests. However, you don't necessarily have to travel around the globe to do this. You can find some of the world's greatest yoga minds on TINT and learn from them from the comfort of your home.
Young Ho Kim explains, "In the last 20 years, I met and studied with a lot of teachers. And I realized, their numbers of the followers on social media do not reflect their credibility or skills of teaching." That's why he decided to found TINT to provide safe and professional content from the world's greatest yoga minds.
Don't forget that, as a yoga teacher, you do not only have responsibility for your own body and practice but also for your students and their mental and physical health. So it's your duty as a yoga teacher to study and fully understand the science of applied anatomy and philosophy.
Last but not least: "Don't be afraid to do things your own way and certainly never stop learning!", Cristi adds.
7. Serve Your Students
"Respectfully serve each student who comes to see you with all of your compassionate attention," John Friend recommends.
In his opinion, it's important to relate to each student at their level of ability and experience in order to be able to immediately give them the support they need. The most valuable service you can offer your students is the inspiration that they can notice great improvements in their health if they regularly practice what you teach them.
"Success will always be best measured in terms of helping others gain greater self-respect, self-care, and self-knowing. The money will naturally come when you are truly helpful," John asserts.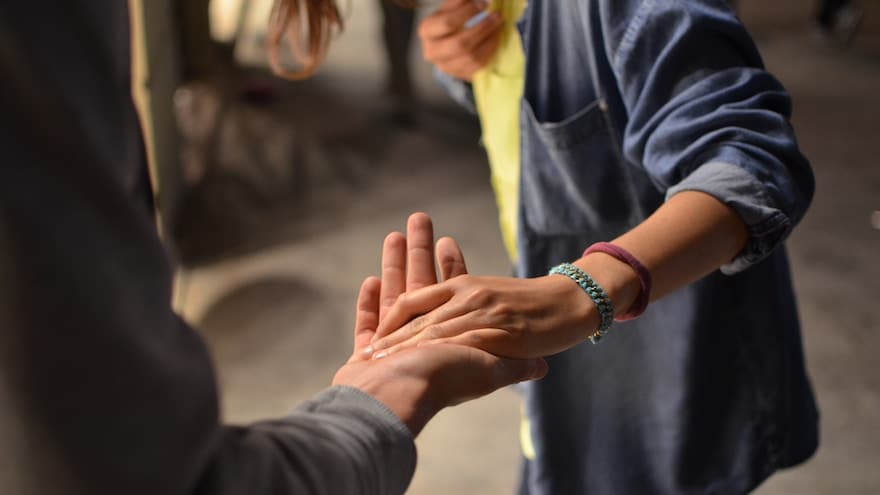 8. Don't Try to Be Popular
Ask yourself why you want to be a yoga teacher. Because you really have to say something and want to add value to people's lives or because you want your number of followers on social media to skyrocket?
John Friend advises, "Don't compromise your integrity or the quality of your teaching just to be more popular." Our mainstream culture has degenerated over the years, making yoga a superficial physical workout merely aimed at having fun.
In order to prevent the further decline of modern postural yoga, do what works best in your experience to effectively help others – even if this means deviating from mainstream and the most popular way. "Teach because you love the practice and so you want to share it with others, not because you think it will be cool to be idolized on a stage!", John insists.
"Don't compromise your integrity or the quality of your teaching just to be more popular."
David Lurey is also sure that there's no magic pill for success since success is a relative term that is different for everyone. "Measure success in smiles, personal impacts from your work and present moments realized rather than social media followers and money," is his advice.
9. Don't Be Afraid of Hard Work
Even though Confucius said: "Choose a job you love and you will never have to work a day in your life", this doesn't mean that life as a yoga teacher is just fun and games. Cristi says, "So many people think I live this oh-so-glamours life of traveling the world to fabulous places and am enjoying a life of leisure!"
While it is certainly true that she travels the world as a yoga teacher, she's also working very hard. Her days off are often the travel days and when she's not teaching she uses the time to prepare classes, reply to emails, review contracts, make calls and the list goes on. The work-life balance certainly is one of the biggest challenges – also for yoga teachers.
John Friend is also aware that the challenges for a full-time yoga teacher to have a successful career are numerous and significant nowadays. Since there are so many mediocre yoga teachers in the market today and the wages are low, most yoga teachers even have to work in additional jobs to gain enough income to pay their rent.
However, if you love what you do (being a yoga teacher), your work will probably feel more rewarding and fulfilling. That's why Cristi's ultimate advice is to make sure you are in the yoga business for the right reasons and you love what you do.
The Way to Success at a Glance
With a clear goal in mind, persistence and passion, authenticity and integrity and trust in yourself and what you do, you are on the right track to follow in our TINT instructor's footsteps. Here are the most important take-aways to become a successful yoga teacher:
Patience is a virtue: Don't expect the magic to happen overnight. Be prepared to invest a lot of time, work and persistence to develop a successful yoga teacher career.
Know your purpose and let it be your guide in everything you do. If you know why you do what you do, you're more likely to keep your objective in view and stay on track.
Believe in yourself. Self-doubts are normal and even experienced yoga teachers like our TINT teachers know them all too well. However, don't let doubt and fear discourage you. Trust in who you are and what you do.
Be creative and never stop learning. A successful yoga teacher career won't be handed to you on a plate. You need to invest in your own education and find creative ways to set up a smart business. Instead of looking for problems, find solutions.
Consider yoga your job. Take it as seriously as any other job. If you want to be successful, you need to understand that yoga is your business and be prepared to put in a reasonable amount of work.
Stay authentic. Teach with integrity and with the desire to serve your students. This is far more important than the number of followers on social media.
Thank you Cristi Christensen, David Lurey, John Friend and Young Ho Kim for sharing your stories with us and being a source of inspiration and motivation to follow our dreams.
Cristi Christensen – More information about her and her programs on TINT.
David Lurey – Learn more about him and his programs on TINT.
John Friend – Check out his biography and his programs on TINT.
Young Ho Kim – Find out more about him and watch his programs on TINT.