TINT ist ein Premium-Online-Yoga-Start-up aus dem Herzen Frankfurts, das sich auf Yoga-Training und -Ausbildung für die Yogastile Inside Yoga und Inside Flow spezialisiert hat. Wir bieten die exklusive Expertise von weltweit führenden Yoga-Experten dieser Stile mit Online-Kursen, Workshops und Online-Lehrerausbildungen für Anfänger, Fortgeschrittene und Profis.
Unsere Mission ist es, Inside Yoga und Inside Flow im Online-Bereich größtmöglich zu unterstützen, um Gesundheit und Glück rund um den Globus zu verbreiten.
Wir sind ein kleines multinationales Team von ca. 10 Personen mit unterschiedlichen Fähigkeiten und unterschiedlichem Hintergrund. Vertrauen, Loyalität und Optimismus sind unsere wichtigsten Werte. Ein respektvoller Umgang der Teammitglieder untereinander ist für uns ebenso wichtig wie eine offene Kommunikation und flache Hierarchien. Mit einer lösungsorientierten Denkweise bietet TINT einen Ort, an dem man sein eigenes Potenzial entfalten und andere dazu ermutigen kann, das Gleiche zu tun. TINT ist ein Ort voller Freunde, an dem du, umgeben von einem tollen Team, neue Erfahrungen sammeln und wachsen kannst.
Begleite uns auf diesem Weg und entwickle dein Potenzial gemeinsam mit uns. Vom Videodreh über die Musikproduktion bis hin zur IT-Entwicklung und dem Marketing unserer Kurse. Wir sind stolz darauf, die gesamte Bandbreite einer Online-Video-Plattform anbieten zu können.
Aufbau eines Vertriebsteams
Entwicklung und Umsetzung von Verkaufsstrategien und -zielen
Aufbau von Kooperationen (B2B)
Zusammenarbeit mit anderen Abteilungen, insbesondere Marketing und Produktentwicklung
Analyse von Marktchancen und Erschließung neuer Kundensegmente
Pflege und Ausbau bestehender Kundenbeziehungen
Reporting und regelmäßige Überprüfung der Verkaufsleistung
Das solltest du mitbringen
Mehrjährige Berufserfahrung im Vertrieb, idealerweise in der digitalen Branche oder im Online-Marketing
Führungserfahrung und nachweislicher Erfolg beim Aufbau und Management eines Vertriebsteams
Starke Kenntnisse im Online-Marketing
Deutsch auf Muttersprachenniveau
Fließende Englischkenntnisse
Erfahrung im Umgang mit CRM-Software
Ausgeprägte Kommunikations- und Verhandlungsfähigkeiten
Analytisches Denkvermögen und strategisches Geschick
Teamplayer mit hoher Eigenmotivation und Zielstrebigkeit
100% Home-Office möglich
Ein fantastisches und lockeres Team
Bereitstellung eines Macbook Airs
Zuschuss für Internetverbindung im Home-Office (wenn >100 Mbit)
Kostenfreie Nutzung der TINT Online-Plattform (On-demand Videos, keine Trainings)
Großzügige Rabatte auf Trainings und Events von Inside Yoga und Inside Flow
Fixe Bezahlung in Höhe von 3.000€ Brutto mit zusätzlicher erfolgsabhängigen Komponente (25% Anteil am zusätzlich eingebrachten Umsatz)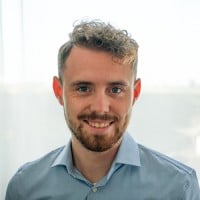 Hast du Fragen? Melde dich einfach.
Ansprechpartner: Alessio
career@tintyoga.com
Humble. Creative. Friendly. Talented. These are the people we hire and this is how our working culture is shaped.
With our resource library and a learning & development structure, you'll have everything you need to help you grow.
Quiet spaces. Social spaces. Outdoor spaces. Our office is designed for you—we'll even buy you slippers to walk around in.
Some of us are morning people, some of us are night owls. We focus on results, not what time you arrive.