My Top Exercises Against Bad Posture and Bad Mood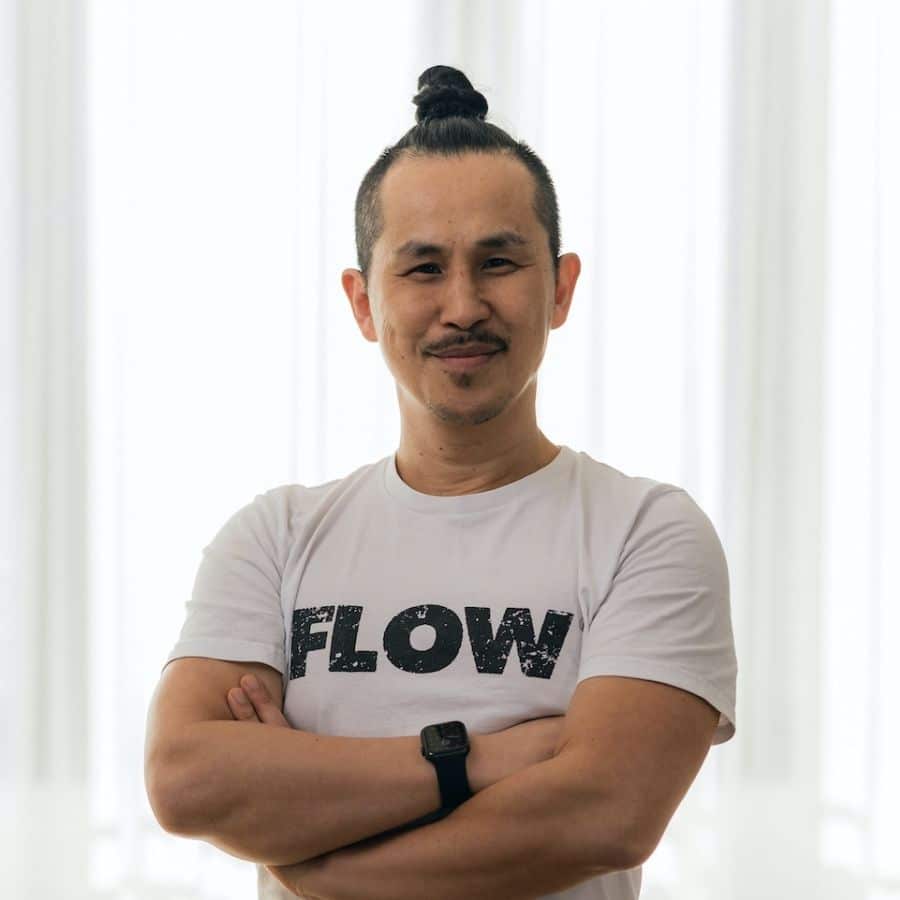 Date: Saturday, February 19th, 2022 at 1 pm (CET)
Duration: approx. 90 minutes
The Best Exercises Against a Bad Posture and a Bad Mood
Register now for this free online workshop and learn two yoga routines for every day that will change your life dramatically.


You will gain a toolkit of exercises that help you correct your posture



You will learn how to uplift your mental state and reach a flow state



You will come to realize the power of psychosomatic



You will finally feel that you are doing an asana correctly
Last possible registration
Easy Registration in 3 Steps
Register now for the free online workshop with Young Ho Kim.
2. Receive a confirmation with the link
We will send you an e-mail right after registration with a registration confirmation.
Learn Young Ho Kim's top exercises for a healthy posture and mindset on Saturday, Feb 19, at 1 pm (CET). Use the link we sent you to join the live workshop.
In the online-workshop you will learn: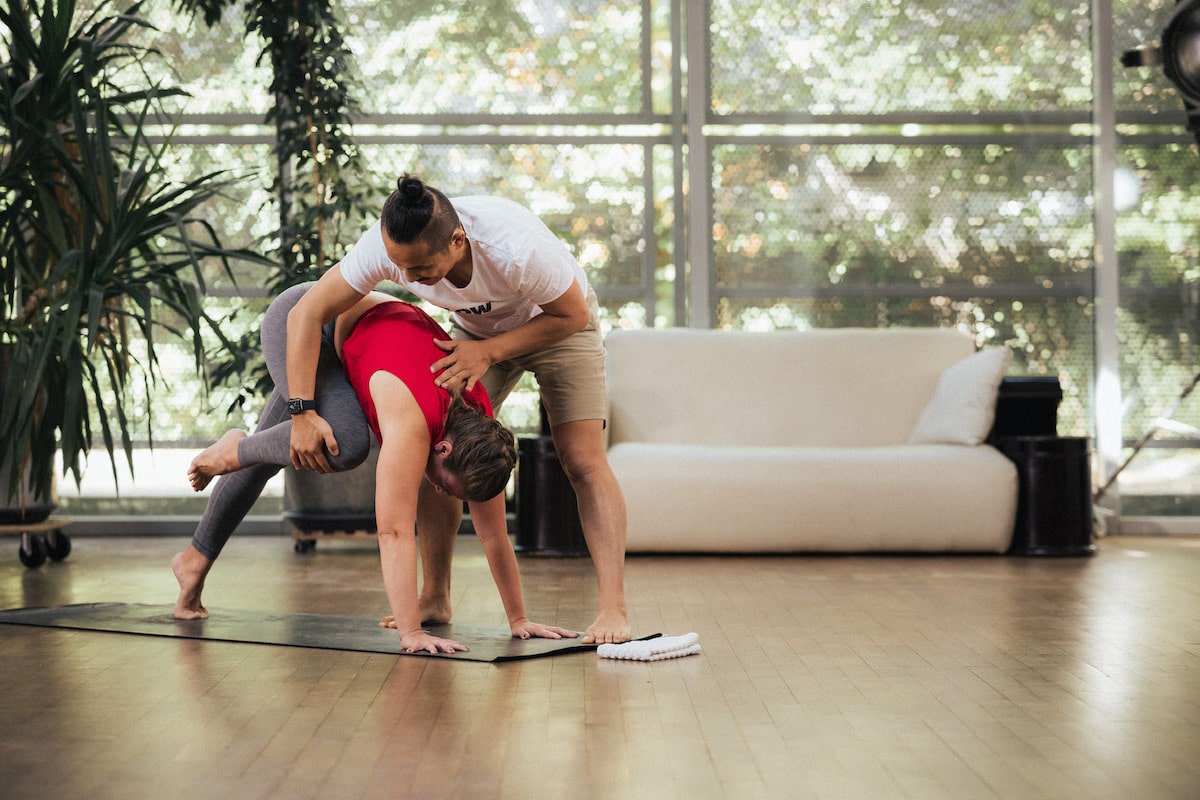 Are you rather sceptic when yogi:nis talk to you about how their life has changed ever since they started practicing yoga? 
Then let me show to you that (my) yoga works!


Find out what yoga and design have in common.



Discover the yogic meaning of why it is not about the looks.



Learn how your posture and your mood are connected and how you can change both for the better.



Experience the power of flowglow through graceful Vinyasa yoga.



Expand your health toolkit with 2 yoga routines incl. Young Ho Kim's top exercises to improve your everyday life.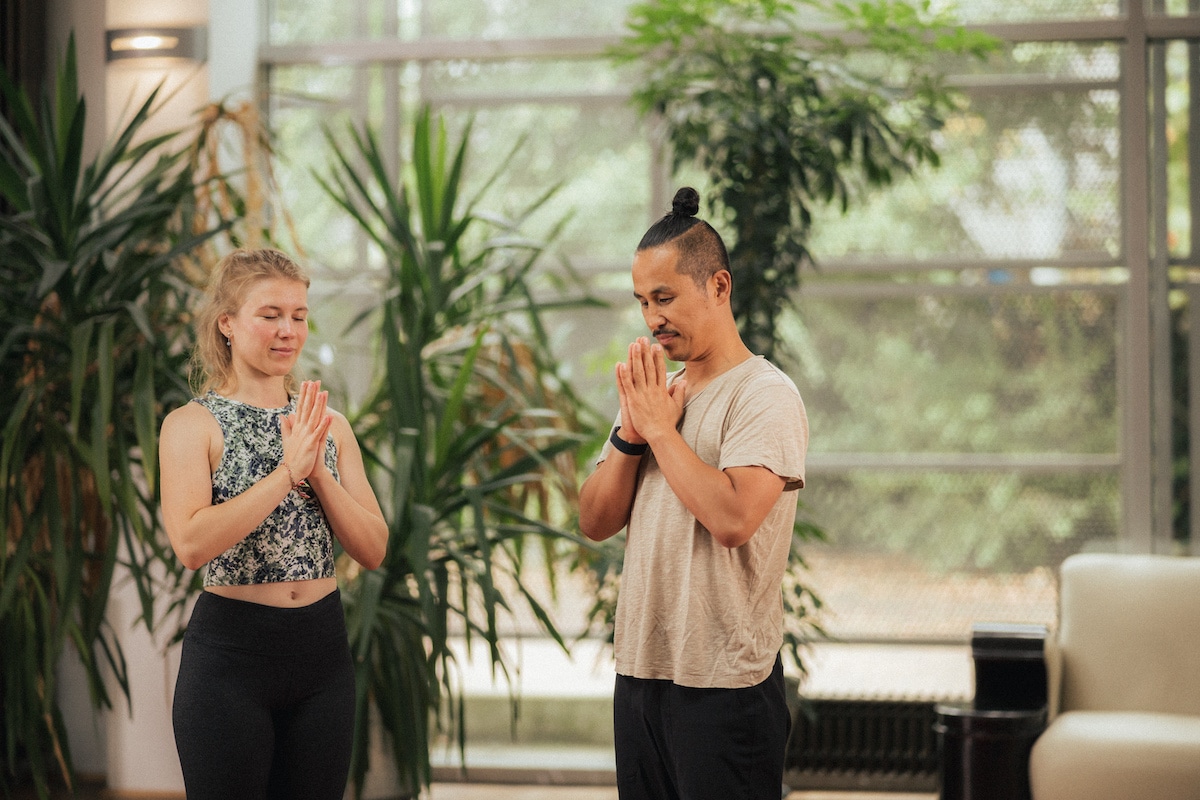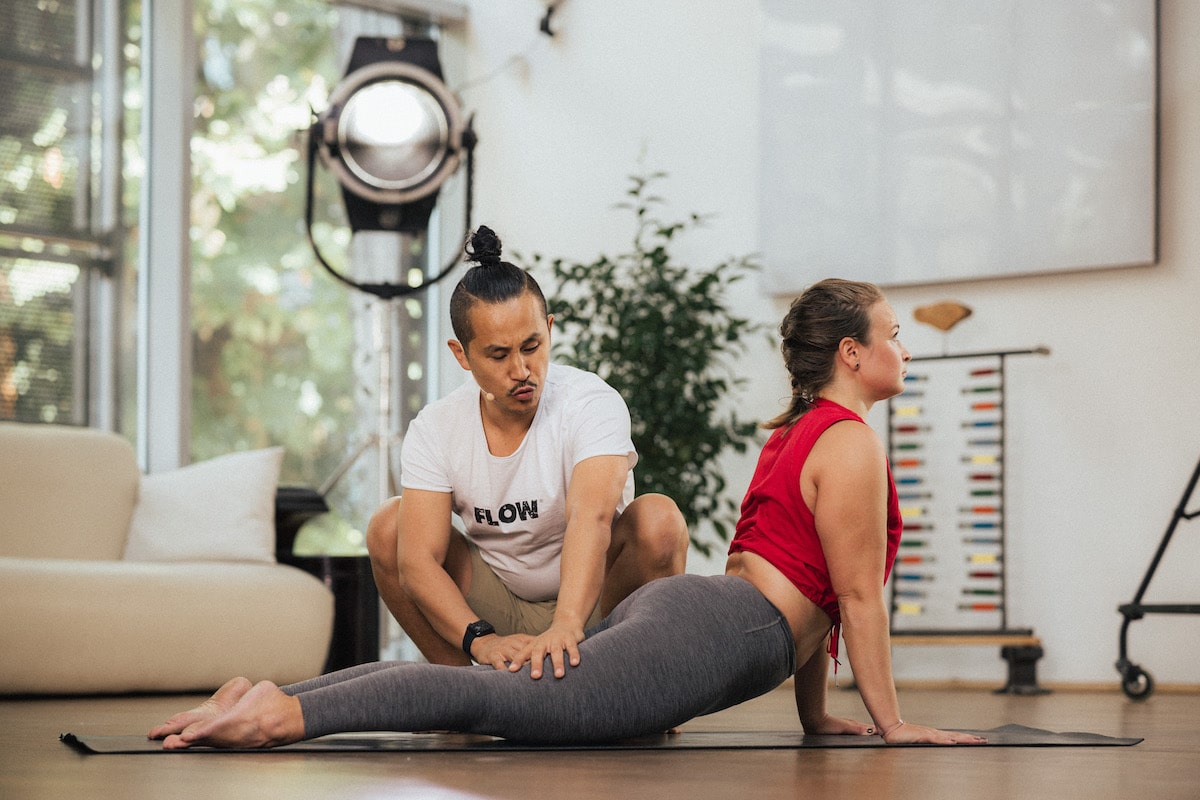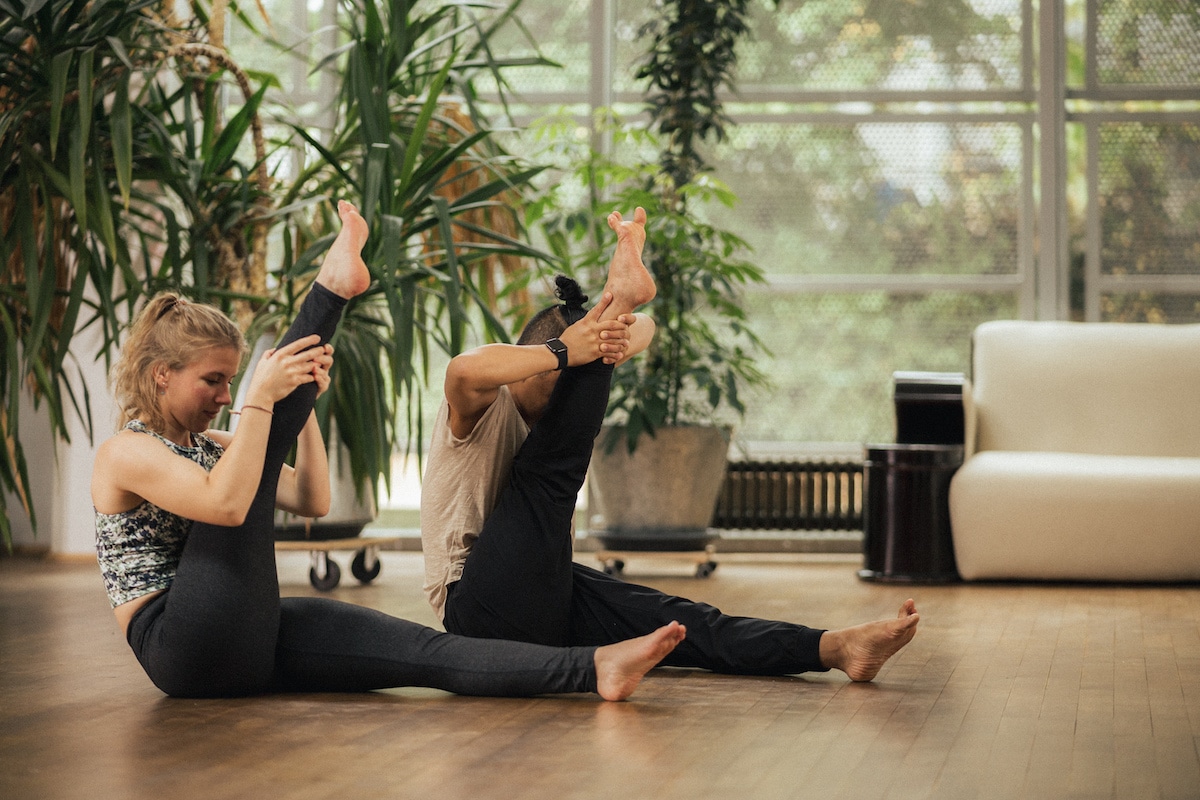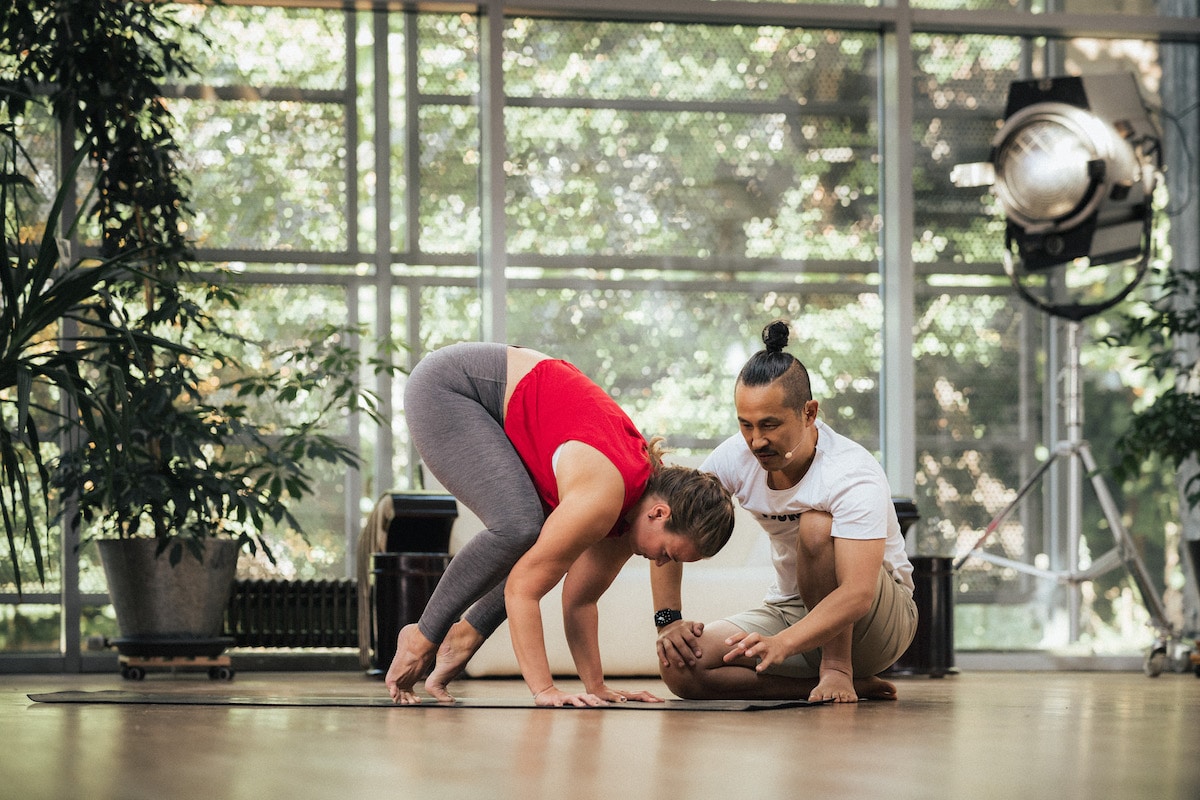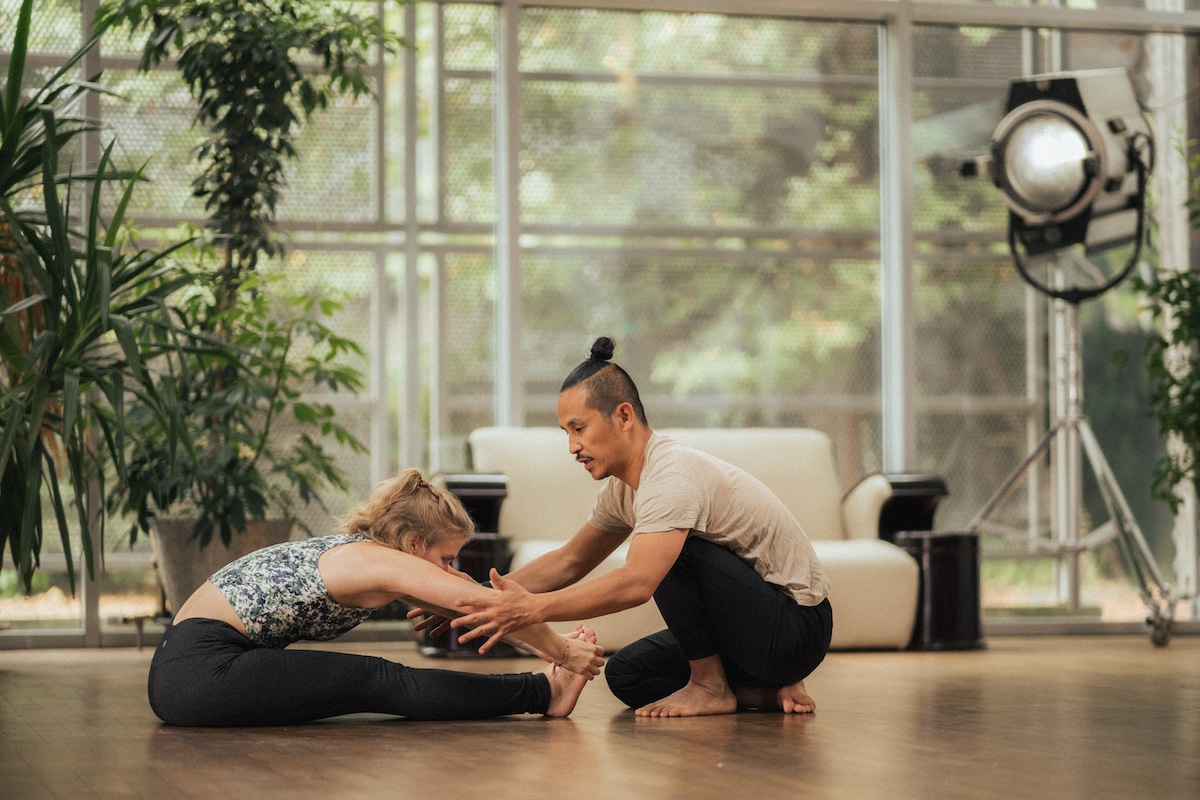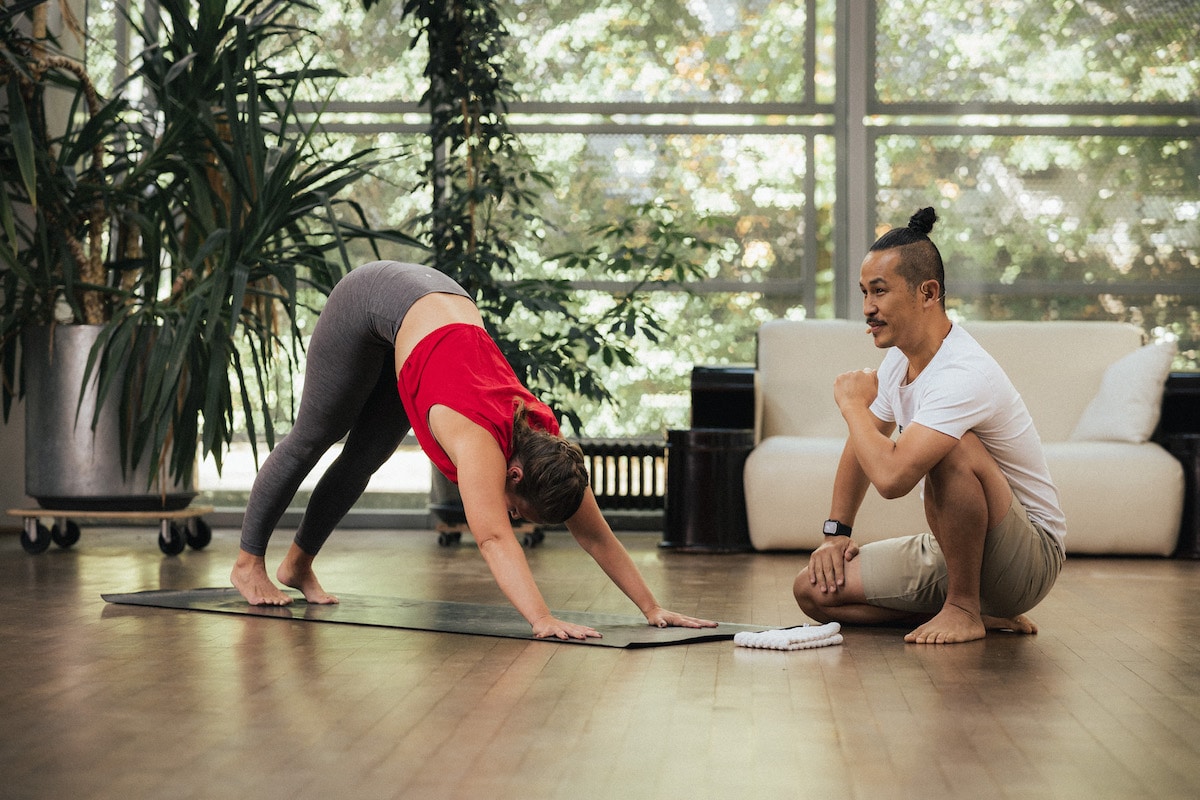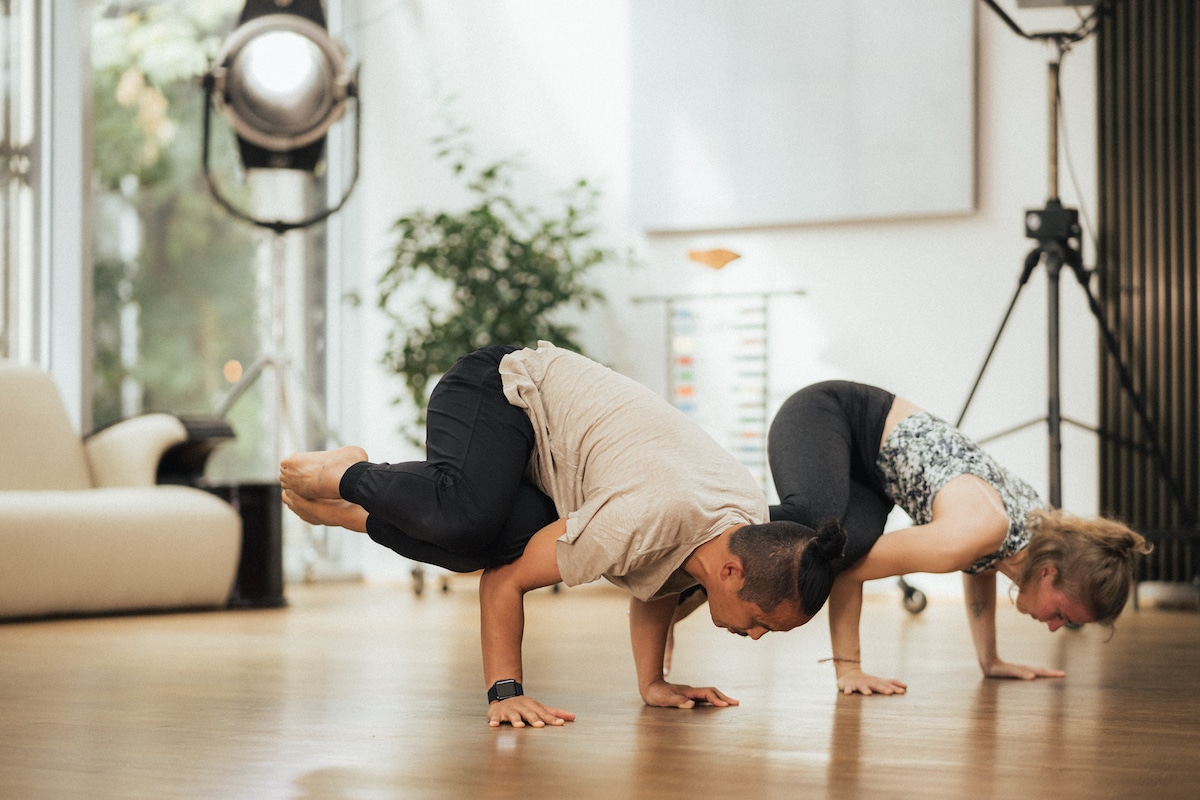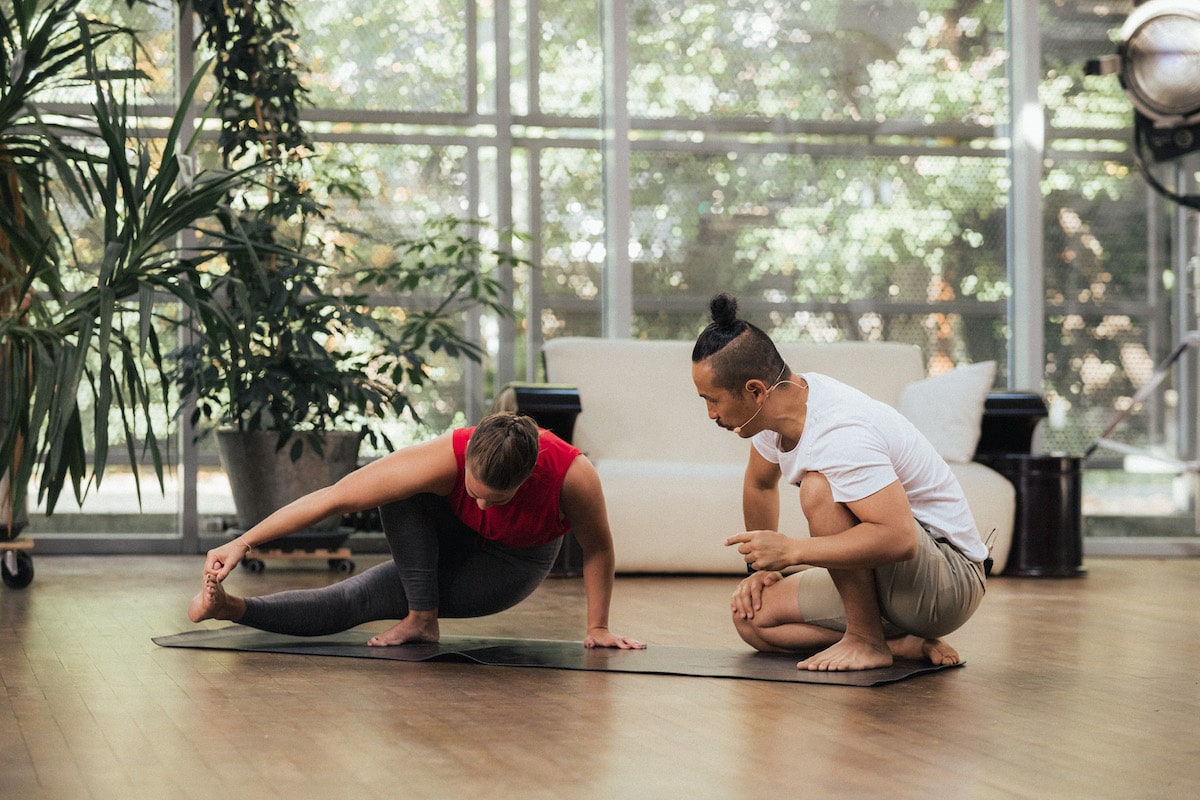 Don't Miss This Unique Opportunity – Register Now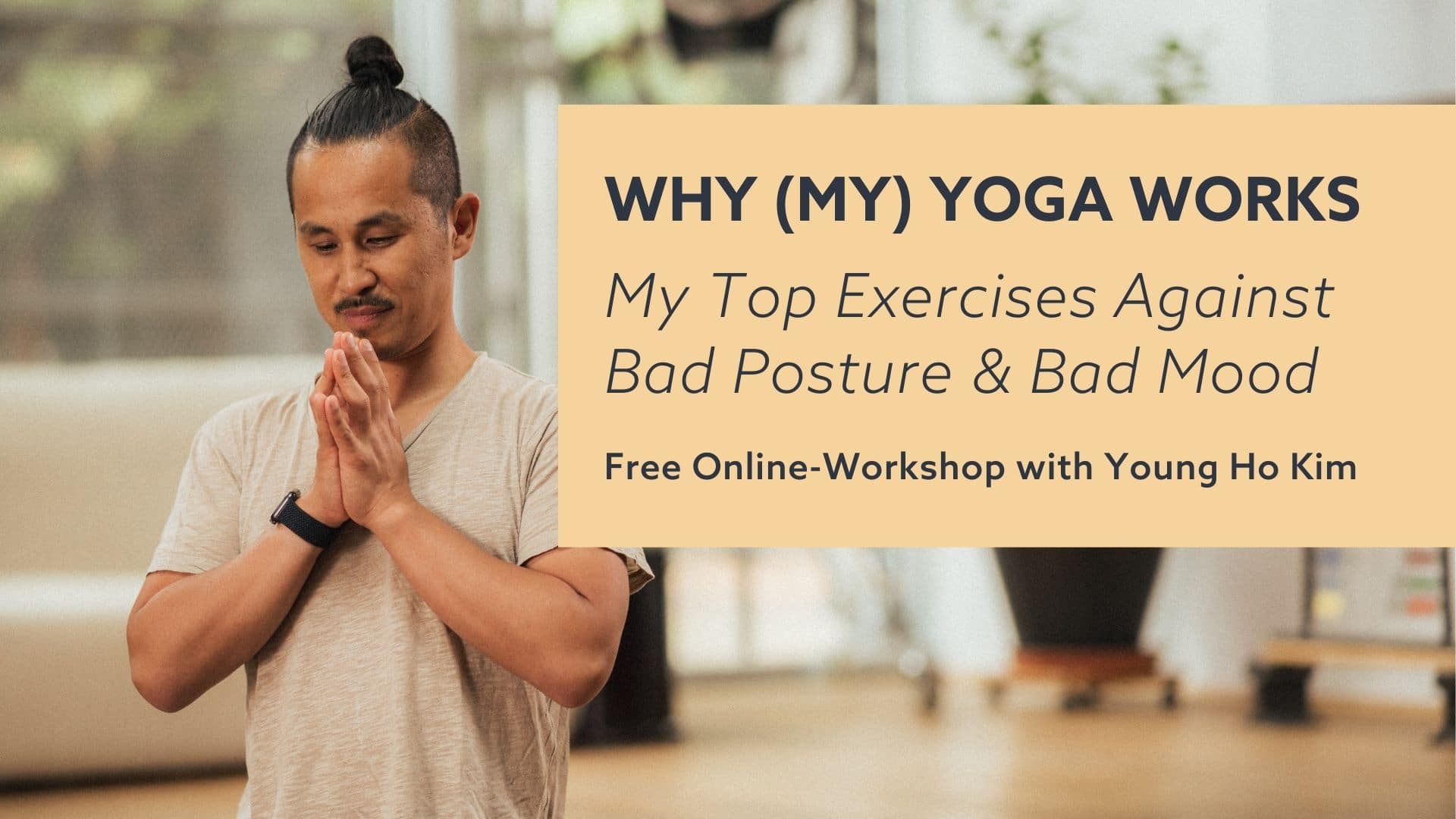 Born in South Korea, Young Ho Kim moved to Germany as a teenager. After a very impressive career as a Martial Artist, he fell in love with yoga and learned from many styles with great teachers. However, something always felt off until he realized that he must blend all his knowledge to create a fusion of his own yoga style: Inside Yoga.
Contrary to traditional yoga, Inside Yoga is based on modern scientific research of the body and mind, resulting in a different and healthier approach to practicing yoga. Blended with the clarity and simplicity of Zen Buddhism, his non-dogmatic and down-to-earth style of teaching has inspired yogis and yoginis all across the world. Ever since, Young Ho has established the biggest and most renowned studio in Germany.
Young Ho truly believes in the evolution of yoga and always seeks for improvement and further education. With that in mind, he has taught thousands of yoga lovers and instructors around the world in his renowned academy programs. Whether it's Inside Yoga, Vinyasa, or Inside Flow – he never fails to create an addictively uplifting energy alongside his students, building a unique community wherever he goes.
Did you know that Young Ho Kim is already fully booked for two years in advance?
This workshop is YOUR only chance left to practice with him live – wherever you are! 🤯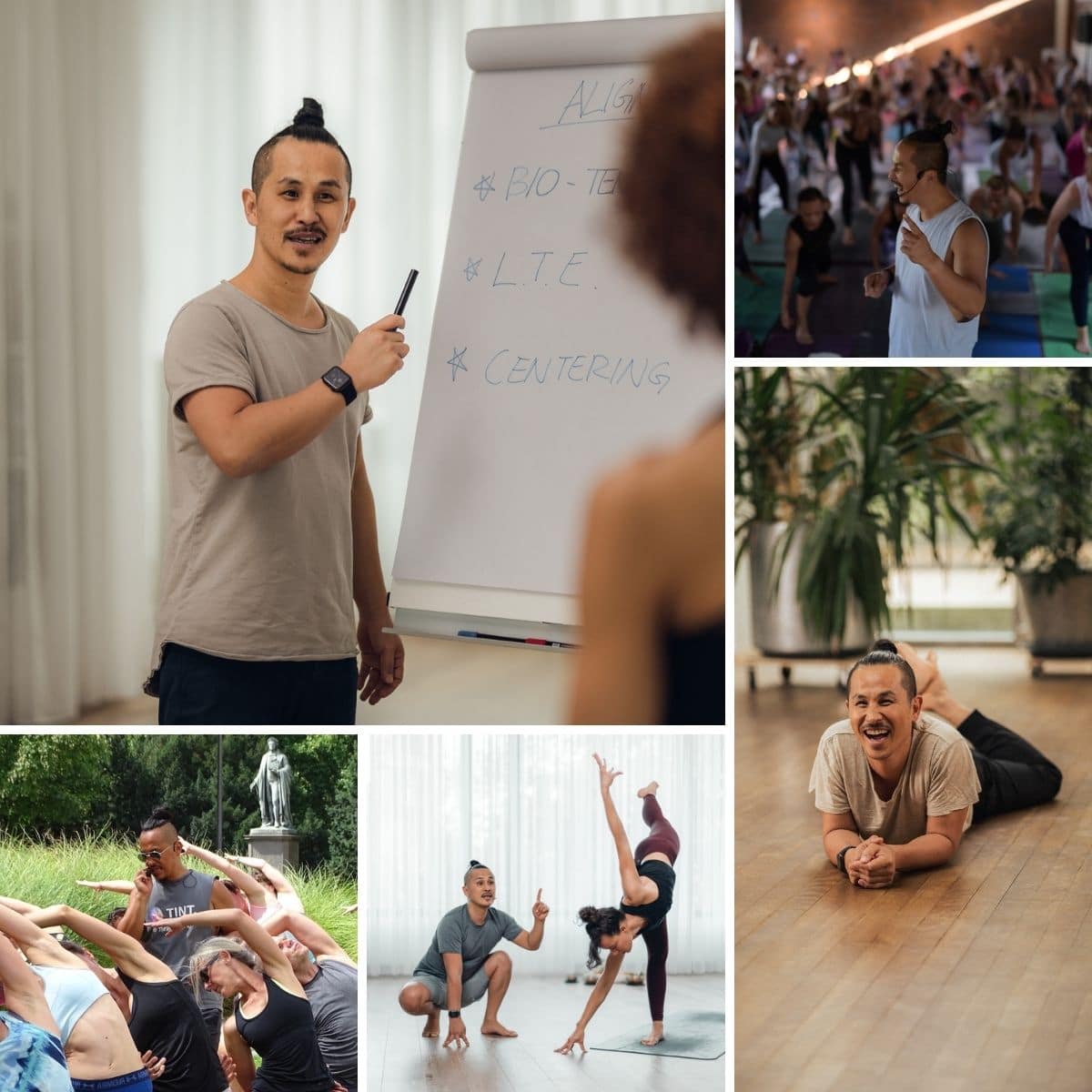 Young Ho Kim is featured in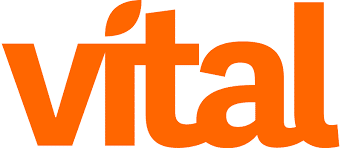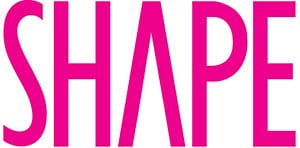 What international yoga enthusiasts say about Young Ho Kim
I cannot wait to learn more – sign me up!