LEARN FROM THE WORLD'S GREATEST YOGA MINDS
Enjoy Unlimited Access to Premium Online Yoga Training & Education

World's greatest yoga minds Find your right Choice.
What are you up to Today?
With over 700 classes on demand, you can experience the benefits of your practice at home or on the go, on any device.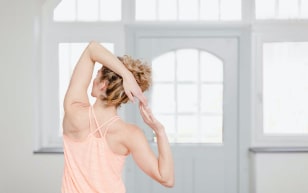 For your daily practice and to boost of some energy.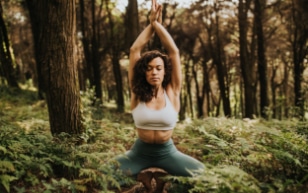 Multiple sessions in a workshop style with the focus to learn.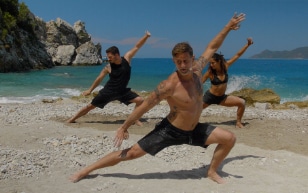 Classes structured in a sequence of days.
Learn, take exams and become certified. All online.
POPULAR ONLINE YOGA WORKSHOPS & CLASSES
Practice wherever you want, whenever you need.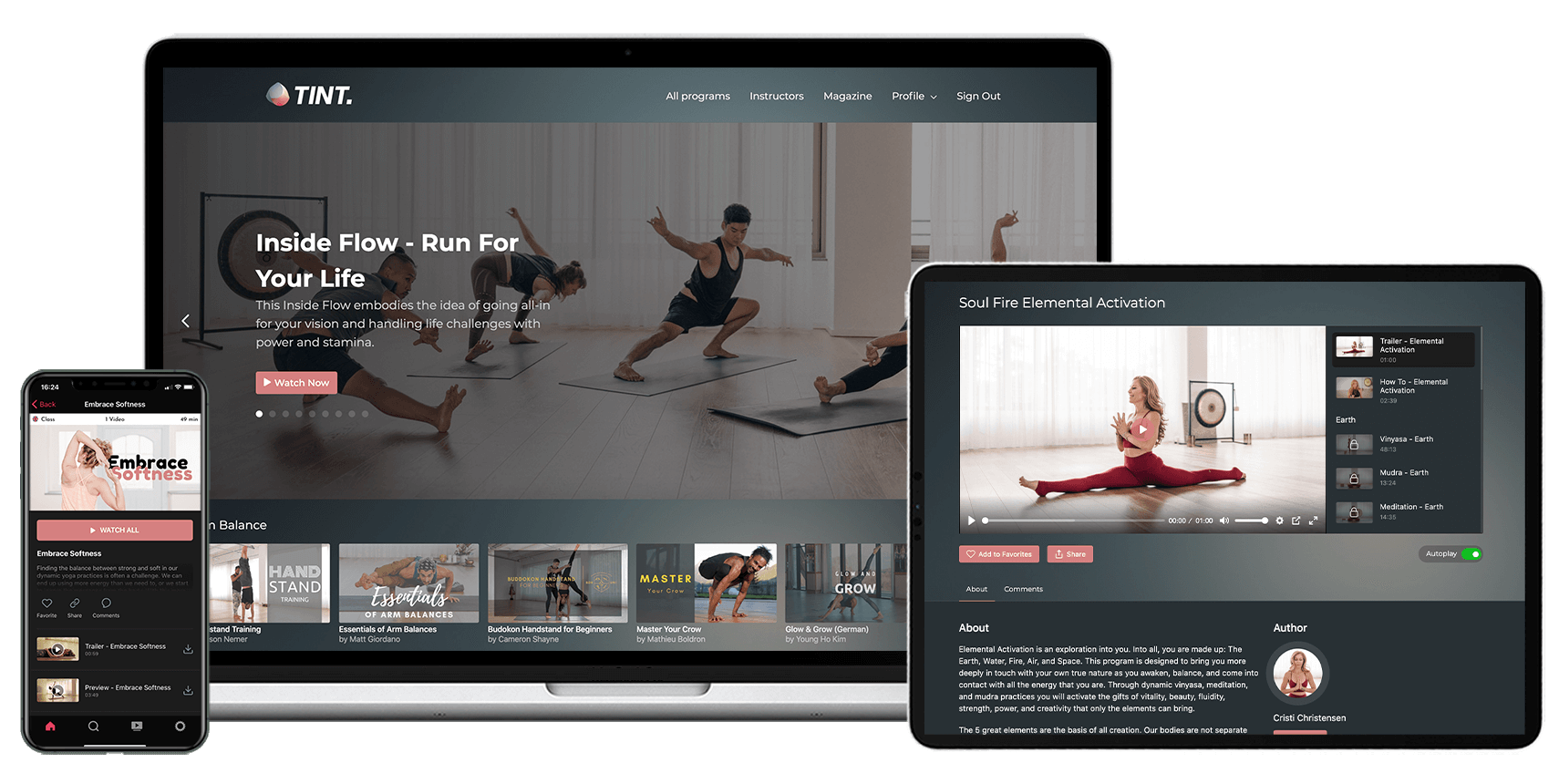 Best possible learning
Learn from the world's most exclusive and popular yoga teachers. Our focus is on enabling a healthy yoga practise for everybody, everywhere in the world.

Filtering
Find exactly what you are looking for in seconds. Filter by teacher, time, difficulty, focus and more.

Live
Enjoy regular live classes and replays. A wonderful addition to your normal practice with the touch of a live experience.

Download
Download our videos in your app to watch on the go. Especially a nice option when travelling or with bad internet.
THE IMPORTANCE OF EXCELLENCE IN YOGA
Everyone should have access to the world's greatest yoga minds. Learn why it's so crucial for your yoga practice to learn from the best.
WHAT OUR YOGA STUDENTS ARE SAYING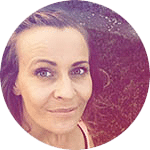 Professional Yoga Teacher
TINT. helped me immensely to deepen my own yoga practice. Being able to practice with my favourite yoga teachers (such as Young Ho Kim, Matt Giordano and Alex Harfield) whereever and whenever is such a huge benefit to me and makes it way more easy to find a place for my practice within my daily routine.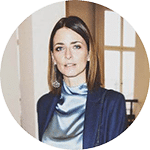 Being constantly on the road I know how difficult it is to keep up a healthy daily routine. Since I am on TINT. I manage to practice with the best yoga teachers, wherever my job takes me. It is such a liberating feeling to know how to help and heal your body through yoga. TINT. has amazing plans which help me release tension within my body and mind.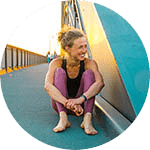 Professional Yoga Teacher
I can only recommend TINT. to everyone most warmly. It is the perfect platform to practice with international yoga teachers, to get inspired and to challenge oneself. No matter what your preferences are you surely going to find a suitable plan!
Various articles all-around yoga from world-renowned experts and highly experienced authors every day. Many turn to yoga for therapeutic purposes, e.g. to release pain. But what is therapeutic yoga? And how is it different from 'regular' yoga?
Have you ever come across the topic of trauma? In this article we will explore the topic and how yoga can help.
Journaling can have tremendous benefits as it is a powerful tool to reflect on daily experiences, relationships, and personal values.
Unlimited Premium Online Yoga starting at $20 per month. 30-day guarantee.