Feeling stuck with your yoga? Start innovating!
Achieve Personal Fulfillment and Success Through Yoga
$0 Offers – Start for free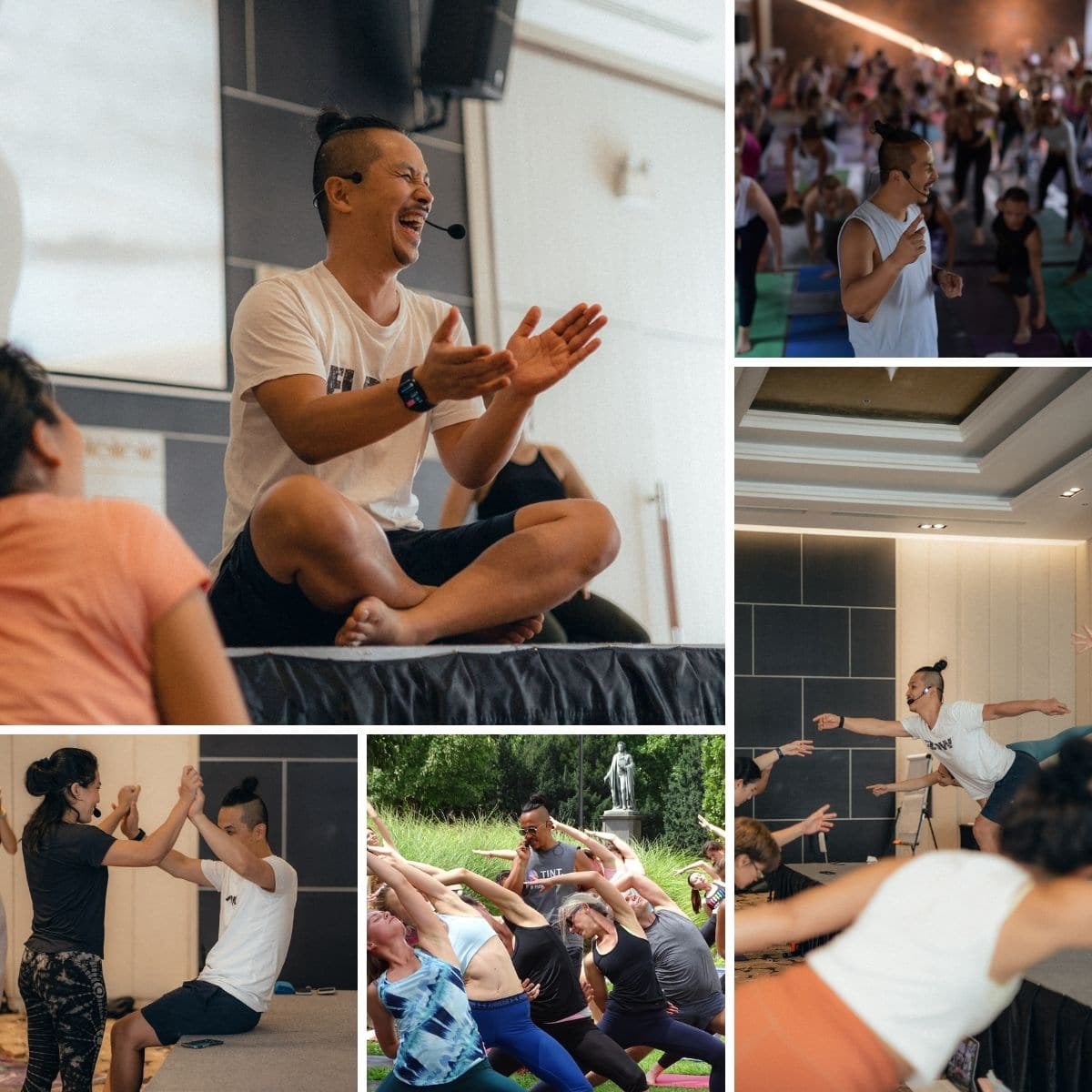 I fell in love with music during my trip to New Orleans in 1996 and got in touch with yoga two years later in California. Eventually I became a purposeful scholar for years and years, learning from leaders around the world. Initially, I learned yoga the traditional way, but realized that we also need to embrace scientific evolution. This is how my own style Inside Yoga emerged, founded in 1999.
For 22 years now, I've shared my vision of doing yoga and inspired thousands of people. Totaling nearly 10.000 certified yoga teachers and more than 100.000 yoga class attendees.
According to the press I'm considered one of the most influential yoga teachers around the globe which makes me both grateful and proud.
I can teach you …
… how to be an effective, empathetic yoga teacher and leader.
… how to build your technique, embrace your story, and own your movement.
… to develop a much deeper appreciation for yoga you have never experienced.