Spend
less time preparing

and more time practicing your yoga classes
Are you a yoga teacher? Or do you love to create unique and inspirational yoga sequences for your own practice?
Then we have got something for you. We made a tool just for you!
Everything you need to create inspiring sequences
Use the intuitive Drag-and-Drop function to change the structure of your sequence within seconds. No more messy arrows from re-editing your sequence.
Get instant inspiration on new and familiar poses and save time putting together your sequence. Spend less time writing down your sequence and more time planning and practicing it.
Be perfectly prepared for your yoga class by exporting and printing out visually comprehensive and neatly organized yoga sequences. Effortlessly keep your filing system up to date.
Choose from +150 different poses and create your unique sequence
Bringing the ancient practice of yoga into the modern world also means to embrace technology as an enabler for growth. As a pioneer in the world of online yoga, we want to assist you and help you add new tools and skills to your yoga toolbox.
Love it! I have been looking for a tool like this for ages, since my archive of written-down classes is a simple mess of loose paper sheets. The pose illustrations are so beautiful and I am so happy every time I look at the neat printout before I teach my yoga classes.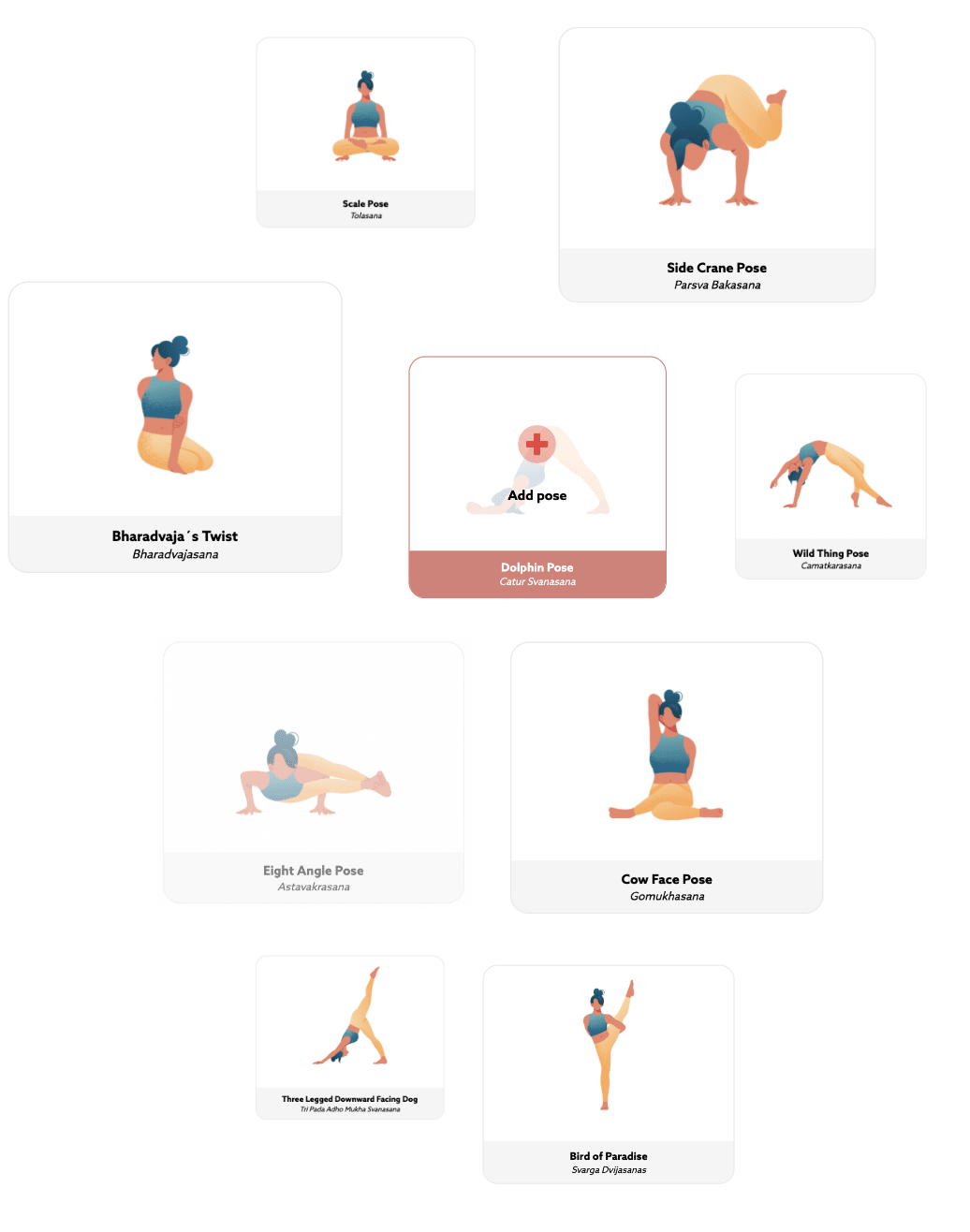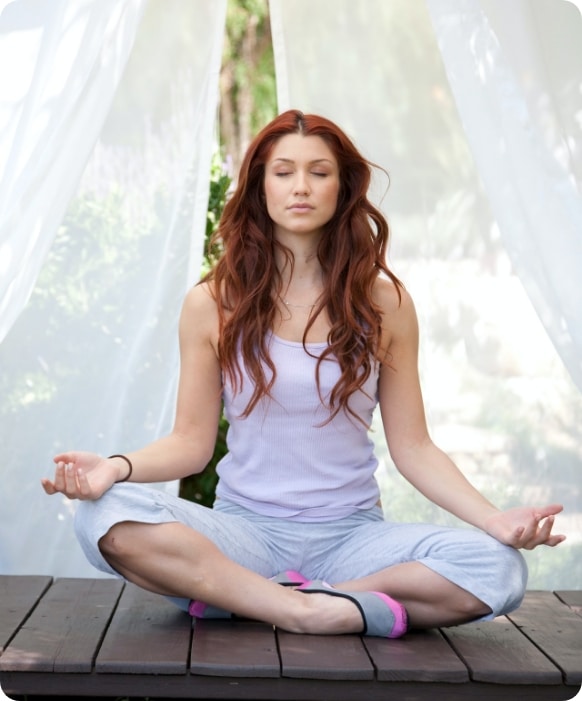 TINT's Yoga Sequence Builder has made my life so much easier! I used to sit in front of the blank page and literally needed ages to get started. Now I start instantly, because I have a nice overview of all the poses. The rest flows almost naturally until I have created a beautiful sequence. I can definitely recommend the tool!
Alex Brians,
Yoga Instructor at theYogaBarn
Hidden
Your content goes here. Edit or remove this text inline or in the module Content settings. You can also style every aspect of this content in the module Design settings and even apply custom CSS to this text in the module Advanced settings.
How can I save my sequence?
At this stage of the development you cannot save your sequence directly in the tool, but you can export your sequence as a PDF. You then can save the PDF file to the local drive of your device and/or print it out directly to have it on paper. Apart from this, the last sequence that you have created will be saved in your browser for seven days (unless you clear your cache in the meanwhile).
I cannot find the pose that I am searching for. What can I do?
The first thing to try is to switch the language that you are searching in. So, if your initial search was in English, try searching for the Sanskrit name and vice versa. If this doesn't help, try finding the pose under a different name – a quick google search can help you out here. Many yoga poses are listed under a variety of names, depending on the style of yoga you are coming from. At the moment, our pose library includes 150 poses, but more are to come.  Help us further improve the Sequence Builder by posting the pose you wish to be added next to the Sequence Builder Board in our Feedback Portal. We will prioritize these poses in the next batch of poses that we create.
Can I change the order of the poses or are they fixed once I have picked them?
You can easily change the order of your selected poses with the drag-and-drop feature. Simply hover (or click for mobile version) over the pose with your mouse and you will see a diamond-shaped cross with arrows on each end. Holding your mouse or finger on the respective pose will enable you to move it freely within your sequence.
How can I delete a pose?
You can delete poses from your sequence very easily. Simply hover over the pose (or click for mobile version) with your mouse and you will see a red trash button appear. Press the button to delete a pose.
I want to delete the whole sequence. How can I do this?
You can start from scratch at any time. Use the magic-hand button to clear the sequence and start all over again. Also, hovering over the buttons (or tapping for mobile) in the toolbar will give you short explanations about their functions.
On some poses part of the name is hidden. Where can I see the full name of the pose?
Some yoga poses have really long names. Especially some Sanskrit names are so long that they flow over the design of the card. This is why we had to hide parts of the name. You can hover over (or click for mobile version) the name with your mouse and a small bubble will appear containing the full name of the pose.
What is the Asana Type menu for?
The landscape of yoga asanas is vast and can be quite confusing. We wanted to create some order, so we sorted the asanas according to their main classification parameters. You will find these parameters represented in the options to select from in the Asana Type dropdown menu. This way you can search for a whole class of poses instead of searching for one pose specifically.
Create sequences for free.