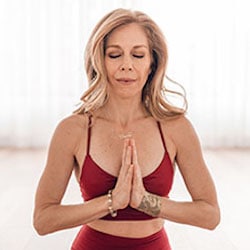 View all programs by Cristi
Founder of Soul Fire – Co-founder of Deep Exhale & Kirana Yoga School

Home base: Los Angeles, California, USA
Cristi is Fire Activator. Star Seed. Lover of Life. She is on mission to shake up the planet!
A former elite-level gymnast and platform diver, Cristi trained with the US Olympic diving team as a young adult. After an injury cut her Olympic dreams short, Cristi shifted her focus to helping others heal, awaken, and transform through personal training, pilates, Core Fusion, yoga, and dance.
Cristi has the unique ability to connect heart to heart with her students inspiring them to dig deeper, play harder, and feel down into the depths of their Spirit with enthusiasm and joy. Cristi seeds her teachings through the Elements & the 7 Energy Centres in the body, creating a map to explore the full spectrum of what it is to be alive. She is the creator of Soul Fire, and the co-creator of Deep Exhale, and Kirana Yoga School. Known for her unique blend of yoga, dance, inspiration and live music, Cristi travels the globe leading workshops, retreats, teacher training, and sits on the faculty of numerous festivals and conferences worldwide.
Cristi has been the face for yoga & lifestyle brands such as Exhale Spa, Loewes Hotel Hollywood, Satya Yoga Wear, and Ananda Soul Creations, and has graced the covers of Yoga Journal, Om Yoga, Self, and LA Yoga. In fall of 2019 Cristi signed her first book deal. "Chakra Rituals~ Empowering the Wild Women Within" which will be hitting bookshelves Winter of 2021. When Cristi isn't teaching, globe-trotting, and empowering others, you'll likely find Cristi dancing and doing back flips on Venice Beach!
Follow Cristi Christensen
A yoga and dance party for your soul
There is a fire that burns in every soul.  This fire awakens us to our purpose and fills our life with energy and enthusiasm.  Call forth the fire to burn through stagnation, limited beliefs and stories and awaken to the vibrant power of who you are. Through high intensity flows, Soul Fire is designed to nourish and fuel the inner fire of your soul and to align you with your truest self. Dynamic, Fun, and Freeing, Soul Fire includes meditation, asana, guided and free form movement which culminates in a full on dance party.
With Cristi, your body and soul will respond to her unique and holistic approach to teaching. All levels of your being will be transformed and awakened — physically, emotionally, and spiritually. Cristi's bright energy fills her teaching, creating a dynamic and unique practice that imbues her students with vitality.  
"My yoga is a weaving together of all the movement forms (classical and not) that I have studied, love and embodied. My yoga is what helps ME unify my body, heart, mind and soul and that is the place in which I share from."
WHAT SUBSCRIBERS ARE SAYING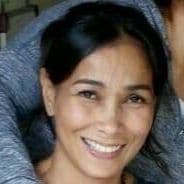 "It brings me to a new world and new me. It changes my life to a better one. Thank you."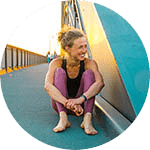 "TINT gives me the opportunity to learn from the best teachers around the world. I can highly recommend it."

"This is the first time for me to really care about what is yoga. Thank you so much for sharing."

Achieve personal fulfillment and success through yoga.
Our membership: On-demand videos, monthly live topics and quarterly live events.