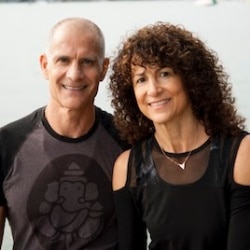 View all programs by Desirée Rumbaugh and Andrew Rivin
Desirée Rumbaugh and Andrew Rivin
Founders of Wisdom Warriors

Home base: San Diego, USA
Desirée Rumbaugh is an internationally recognised yoga teacher and author with unquenchable enthusiasm for life, love and healing. She blends playful humour with an authentic inquiry into the nature of being to bring the ancient teachings of wisdom into the asana practice and then into modern life. Her passion for teaching both the art and the science of yoga is fueled in part by her own experience recovering from deep grief as a bereaved parent.
For Desirée, yoga has been a lifesaver emotionally as well as physically. With longtime studies in Iyengar and Anusara yoga, she brings 35 years of experience, experimentation and creativity to her ever-evolving, out-of-the-box style of teaching. She incorporates real life stories and 'kitchen table' wisdom into her workshops to remind herself and her students that the key to their happiness and freedom from suffering lies only within the boundaries of their own mind. Desirée travels the world full-time sharing her compassion and her joy with others interested in the transformational power of yoga.
Andrew Rivin came to the practice of yoga in 1989 after years of competitive athletics. Over the next decade, Andrew developed a solid Iyengar foundation studying with the senior teachers of San Francisco. In 2002, he was introduced to Anusara yoga and became certified in that method in 2007.
He has spent the last ten years travelling the world teaching yoga classes and workshops and assisting his wife, Desirée. He holds an MBA from Yale, is registered at the highest level with Yoga Alliance as an E-YRT500, and is the founder of a respected international educational non-profit. While Andrew still has a bit of coach in his light, fun, vigorous and uplifting style of teaching, it is the softer more loving and reflective nature of this man that shines through.
Follow Desirée Rumbaugh and Andrew Rivin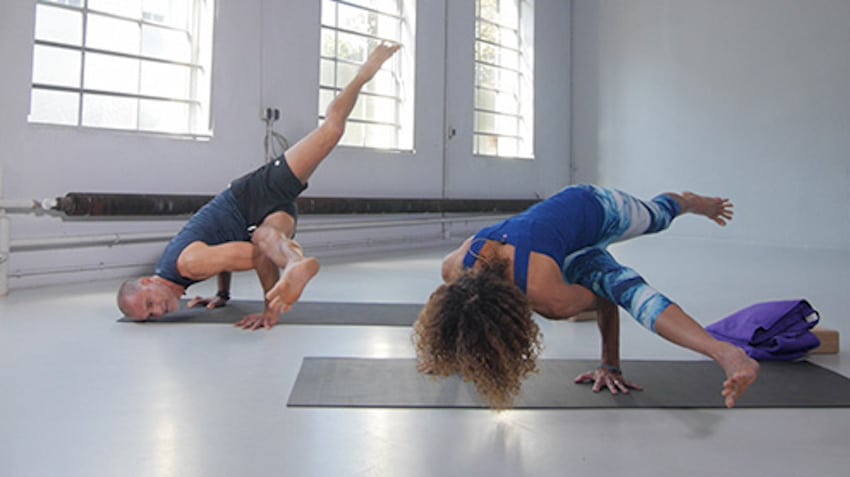 A clear guide for a safe asana practice after the age of 50.
Wisdom Warriors™ is a training for teachers and dedicated yoga practitioners of all ages who wish to learn more about how to stay safe and strong in their asana practice after the age of 50.  It's an informative training program that includes slides pertaining to anatomy, lecture, discussion and asana practice. The intention is to provide clear guidance for people who may be feeling pain or stiffness due to injury, arthritis, joint replacements or other age related issues. All the poses, including standing poses, seated poses, inversions, arm balances and backbends are discussed and practiced. 
All of Desirée's classes and programs
"In my thirty years of practice, including owning a yoga studio for fifteen years, one recurrent pattern of thinking that I have often heard is the idea that our yoga practice should decrease in intensity as we get older. Now that I am nearing the age of 60, I hear and I truly understand these thoughts, yet in my experience, aging gracefully requires more rather than less exercise. When there is weakness in the body, it can be strengthened at any age."
WHAT SUBSCRIBERS ARE SAYING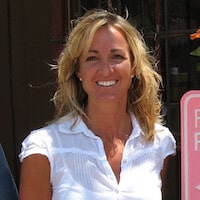 "I have really been enjoying these practices with Desirée and Andrew!! Their voices are so soothing 🙂 and the instructions so clear. While the practice seems slow and gentle, I get surprisingly deep (i.e. in the backbends). Thank you!"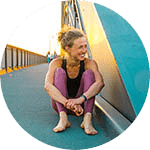 "TINT gives me the opportunity to learn from the best teachers around the world. I can highly recommend it."

"This is the first time for me to really care about what is yoga. Thank you so much for sharing."

Achieve personal fulfillment and success through yoga.
Our membership: On-demand videos, monthly live topics and quarterly live events.