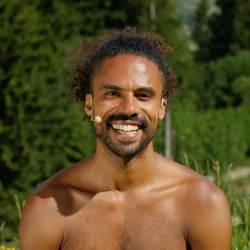 View all programs by Mathieu
Mathieu Boldron is a traveling yogi. He teaches workshops and trainings around the world.
He was born and raised in Paris. He discovered yoga as he was singing & acting in the Broadway Musical, The Lion King. As he performed in different shows in many languages and countries (« Sister Act » in Germany, « La Cage » in Belgium & many more), his practice became a way to root down, express himself, and balance his life. Mathieu teaches yoga worldwide: Paris, London, NYC, LA, Mexico, Barcelona, Copenhagen, Panama, Koh Phangan, Istanbul, Köln, Hamburg, Marbella, Corfu, etc.
He has mentored with many amazing teachers, including Dharma Mittra, Chris Chavez, Meghan Currie, Dice Iida Klein, Briohny Smyth, Jared McCann, Jason Nemer, Clara Roberts Oss & Carolyn Anne Budgell in Vinyasa, Dharma, Hatha Yoga & Acro Yoga.
Not only are Mathieu's classes fun, profound, and challenging, they also allow students to experience a feeling of unity that brings lightness, awareness and clarity to their life.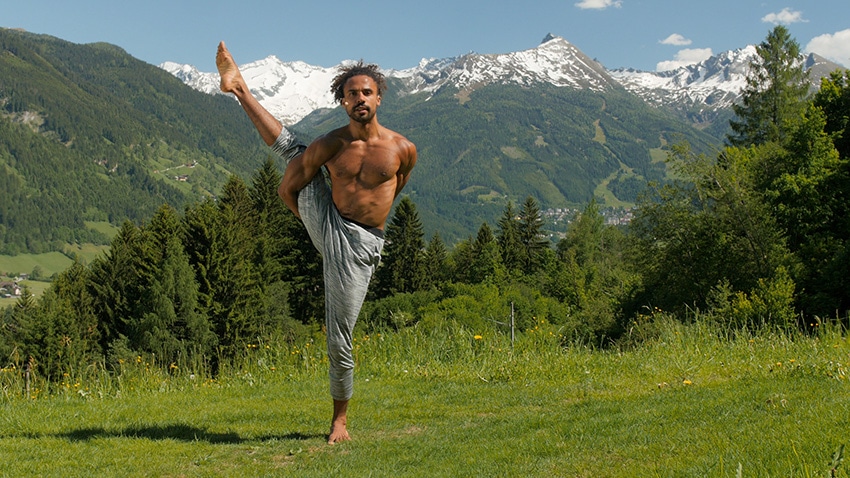 "Yinyasa", based on four principles : observe your mind, flow with stillness, liberate your body and tune with your soul.
Each class coutains elements of philosophy, krya or pranayama, chanting, yin and a creative vinyasa. Mathieu looks for students to experiment through practice the selfless devotion that is bringing us back to our inner child. His classes will awake your senses and stimulate your mental sharpness bringing lightness to your daily life.
"My most precious offering to the cosmic force living inside is to be fully present."
What subscribers are saying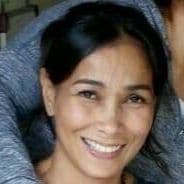 "It brings me to a new world and new me. It changes my life to a better one. Thank you."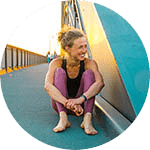 "TINT gives me the opportunity to learn from the best teachers around the world. I can highly recommend it."

"This is the first time for me to really care about what is yoga. Thank you so much for sharing."

Achieve personal fulfillment and success through yoga.
Our membership: On-demand videos, monthly live topics and quarterly live events.