Yoga for Stress Relief on TINT Yoga
Build a healthy yoga practice with videos and resources from the world's greatest yoga minds. Create more peace in your body and mind by following our techniques and tipps to relieve stress with yoga and breathing exercises.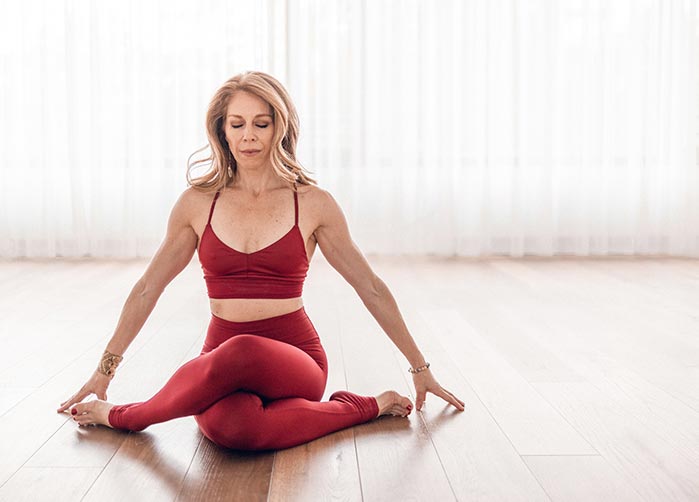 How Yoga helps to relieve stress
Although many studies have shown that any form of exercise can lower the level of our stress hormone cortisol, yoga is probably the best way to relieve stress since it trains both body and mind.
By combining physical exercises with breath work, mindfulness and self-awarness, yoga practictioners are better able to cope with stress and can, thus, improve their overall health and well-being.
Start your stress-relieving yoga practice with a variety of programs and classes
This program releases tension in different parts of the body. Whether you want to relax before bedtime, regenerate after a long trip or relieve stress, this program will help you create deeper levels of calmness and concentration.
An evening yoga practice is the perfect way to release tension in the body and mind, setting you up for a great night sleep. This class is carefully sequenced and delivered to leave you feeling relaxed.
This program provides four short trainings to effectively get rid of stress especially when travelling. It will also help fighting typical everyday physical problems like plaguing back and neck pain. 
Meditation practice is one of the best ways to find peace and freedom amongst the chaos of the busy mind. This 30-day Challenge is designed to help you find a greater sense of well being in both body and mind.
In this yoga class, Mathieu shares his personal morning practice that he does every day no matter wether he is at home or travelling. Open you body and prepare it for the day with Mathieu's secret tips. 
With this program, you will discover the formula of bliss and will feel its benefits. Your body will feel amazing and at ease because instead of stressing it you will learn how to do internal practices to ignite your inner fire and passion.
Meet our yoga and health Experts
Our teachers have an average experience of 15+ years and are absolute experts in their field of study. Relieve your body from tension and learn how to improve your overall well being from some of the world's greatest yoga minds.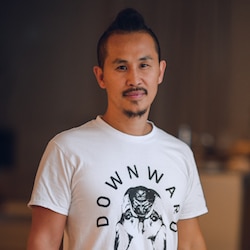 Young Ho Kim
Young Ho is the founder of Inside Flow, Inside Yoga and the biggest yoga academy in Europe. He has a non-dogmatic and scientific but at the same time simple and clear approach to Yoga and a down-to-earth style of teaching.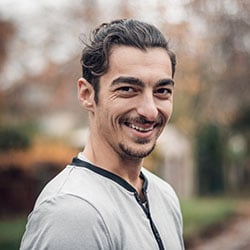 Matt Giordano
Well-known for his ability to guide students deeply into postures with his refined attention to detail, Giordano is an adept guide for students of various levels at festivals, workshops and in his weekly studio classes.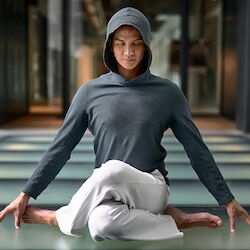 Chris Su
With a professional background in Chinese Medicine and personal passion for the dharma and Meditation, Chris Su fell in love with Yin Yoga as a beautiful synthesis of these two interests and founded Yin Mindfulness Immersion.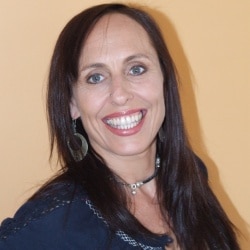 Katchie Ananda
Katchie is loved by her students for her authenticity and wisdom. Her on-going humour and her stories complement her teaching and are brought to many conferences and workshops all over the world.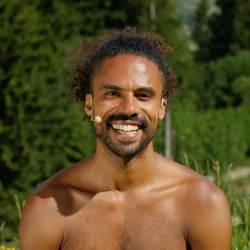 Mathieu Boldron
Mathieu teaches classes that are not only fun, profound, and challenging, they also allow students to experience a feeling of unity that brings lightness, awareness, and clarity to their life.
3 Tips to let go of stress
While all yoga styles – if practiced properly and safely – are beneficial for your health and can help to relieve stress and tension, Yin Yoga has the most stress-relieving character. Combined with mindful breathing and meditation, Yin Yoga not only calms the body but also the mind.
Students give TINT Yoga stress relief classes an average rating of 4.9 out of 5 stars
Learn from the world's greatest yoga minds